Swedish synthpop duo Social Ambitions is preparing to release their latest album, A New Frontier. It's due out on Friday, June 12. This band has been on my radar since I heard their beautiful track, "Do You Remember the First Time," earlier this year.
You'll be able to find A New Frontier on all digital platforms, including Spotify.
A New Frontier is Social Ambition's third studio album. Their debut, Almost Gone, was released in 2010. They've also released a couple of EPs and several singles.
The duo, comprised of Anders Karlsson and Mikael Arborelius, has been working on the album for three years. In the release notes, they write, "The lyrics of the album include subjects such as the friction between fellowship and privacy, youthful confusion and passion."
Here is the cover art and the complete tracklisting from A New Frontier:
Space
I Want You, I Need You
Kincroft Chaos
Reckless Child
Turn the Tables
Chemicals
Temper
Show Me Love
Everytime
Young Hearts
Do You Remember the First Time?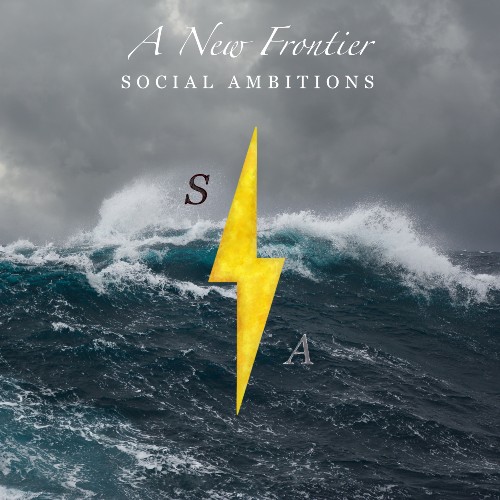 Listen to the singles from A New Frontier
Social Ambitions has already released three singles from the album, including latest single "Temper." These songs showcase a polished sound and a nice variety of styles. You can listen to them here: