PREVIOUSLY:
100 best synthpop songs of 2020: 100 to 76
100 best synthpop songs of 2020: 75 to 51
100 best synthpop songs of 2020: 50 to 26
100 best synthpop songs of 2020: 25 to 1
25 Annie – Dark Hearts
LISTEN: Spotify
Norwegian singer Annie returned in 2020 after a decade-long absence with Dark Hearts, an album that flitters through decades like colorful lights reflecting off a disco ball. On "The Streets Where I Belong," she channels Bruce Springsteen's '80s synth-rock era. Just a few tracks later, she jumps ahead a decade on "Forever '92." The title track "Dark Hearts" sounds like mid-'00s Robyn, while "American Cars" conjures up images out of J.G. Ballard's 1973 novel Crash. It feels a bit like a hazy dream awash in softly purring synths and melancholy.
Best tracks: The Streets Where I Belong, American Cars, Dark Hearts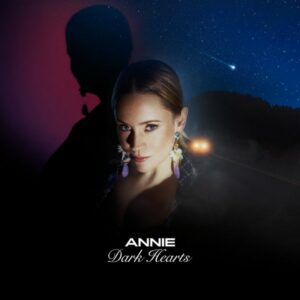 24 Eisfabrik – Kryothermalmusik aus der Eisfabrik
LISTEN: Spotify
Eisfabrik didn't set out to change their world. The German futurepop trio found a niche recording songs about frozen landscapes (not to mention dressing in all-white winter gear, a sharp contrast to the sea of black clothes among their audiences), and they're sticking with it. On Kryothermalmusik aus der Eisfabrik, their fifth studio album, there are wolves, sheets of white snow, journeys far from home, even the grim reaper shows up. It's stacked with incredibly danceable jams. As the Germans say, das ist der Hammer.
Best tracks: Back Home, No Matter, Grim Reaper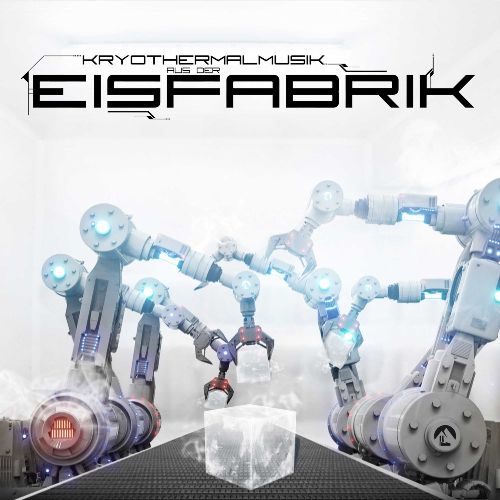 23 Vaylon – Legacy
The Scandanavian project Vaylon released Legacy barely a few weeks before I wrote this, but it was already a strong contender for this list based on the strength of the pre-release singles "Ghost" and "Time Flies." Fortunately, album tracks like "Addiction" and "Treasonous" draw us deeper into the emotions of Ole Ulrich Jensen, whose deeply soothing vocals offer the serenity we all need right now. Legacy is the perfect soundtrack for dark, lonely nights by a warm fire.
Best tracks: Ghost, Addiction, Time Flies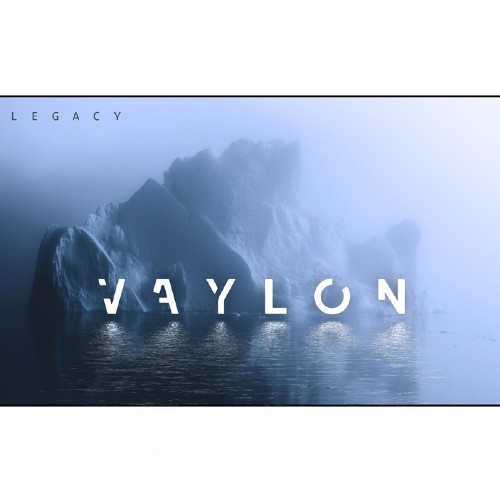 22 Ulver – Flowers of Evil
I'm honestly not that familiar with Norway's Ulver, but I read that they used to be a black metal band. That background might explain why their synthpop has a distinct prog-rock feel to it, as if the full band was just jamming in the studio. The prog effect is enhanced by the album's subject matter—lyrics cover Blade Runner, a vampire at the door, Old Testament verses, a golden eagle, gun violence, wolves under the moon, and on and on. Flowers of Evil is the sound of a cargo van airbrushed with a unicorn scene that's crashing into a sleek Benz carrying Kraftwerk's equipment.
Best tracks: Machine Guns and Peacock Feathers, Little Boy, Russian Doll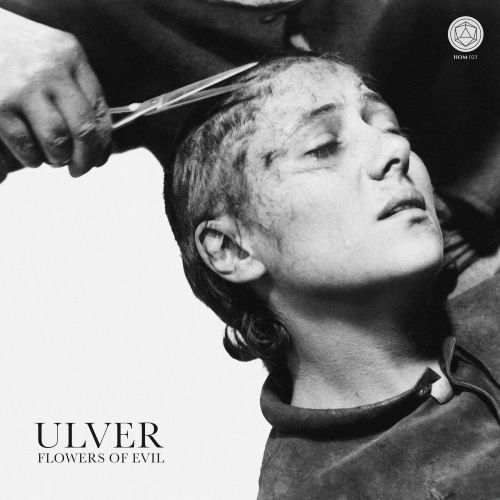 21 Clan of Xymox – Spider on the Wall
On album number 17, Clan of Xymox doesn't stray too far from their tried and true darkwave formula. "When We Were Young" wallows in pitch-black gloom, while "All I Ever Know" has rich, densely layered sound and bopping synths. But the most decisive vibe felt here is Disintegration-era Cure, which hovers across much of the album, especially on "She," "Lovers," and the title track. Spider on the Wall may not contain the most innovative songs, but they are memorable and the sound of a band firing on all cylinders.
Best tracks: All I Ever Know, She, When We Were Young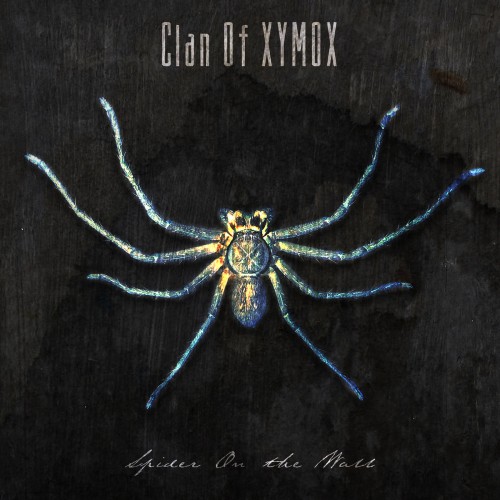 20 Linea Aspera – LP II
A second Linea Aspera album seemed almost impossible just a year ago. Shortly after releasing their debut album, the band members moved onto other projects, and their style of post-EBM with distant, emotive vocals became a bit of a cult fave that influenced a thousand bands, most notably Boy Harsher. A string of live shows last year led to a return at a weird time in which their sound is seemingly everywhere. On LP II, they delve into the sound they championed. Opening track "Solar Flare" is hard to beat with its glittering keys and mythic lyrics, but "Redshift" and "Event Horizon" do a nice job of adding further depth.
Best tracks: Solar Flare, Redshift, Event Horizon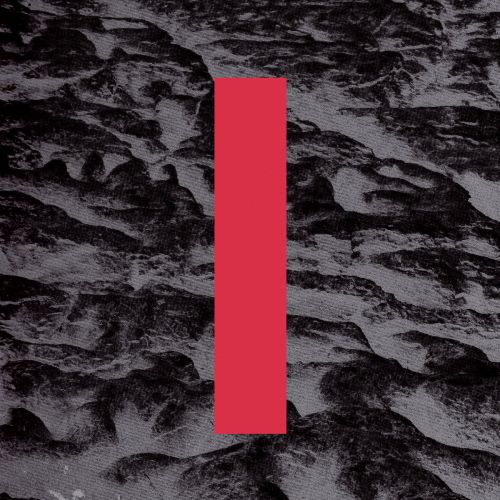 19 X Marks the Pedwalk – Transformation
X Marks the Pedwalk has stood the test of time because they're so adept at evolving their sound. Their tenth studio album, Transformation, propels them forward yet again with Estefania taking centerstage as the band's primary vocalist. The album also finds X Marks talking about their evolution directly, with songs like "If I Stay" and "Walk Away" lamenting what it would be like to remain stagnant. Bouncy track "Sunrise" finds them looking forward to a new day. The sounds on Transformation may take a more minimalist approach, but they retain the exquisite production value we've come to expect from X Marks over the years.
Best tracks: Sunrise, Walk Away, Talking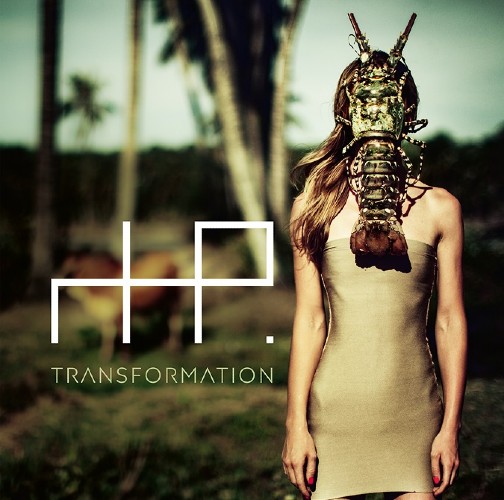 18 Hypnocrates – Modern Nightmares
Hypnocrates is an overlooked darkwave artist from Norway. In 2020, he released the aptly named Modern Nightmares, a 12-track collection of songs recorded once per month in 2019. It's a deft brew of post-punk genres that somehow infuses gothic grandeur with indie-pop melodies, deep house beats, even trap samples. Thematically, it covers spooky topics like ghosts and witchcraft, patched together by human struggle. He's already moved onto another project on social media, so it's unclear if Hypnocrates will continue. But this gem shall remain his testament.
Best tracks: Dark Creatures, Crows, Witchcraft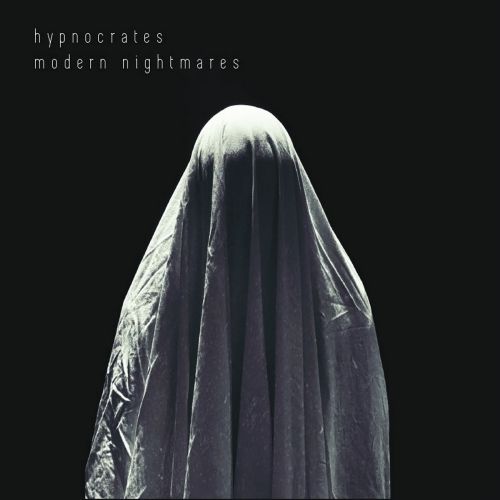 17 Fatigue – Illusory Things
Dark synth project Fatigue has a knack for subverting expectations. The opening track on her debut album is called "Outro," which I found to be a clever touch. But more importantly, the music itself draws from a broad swath of influences, making it feel fresh and dynamic. There's a playful, vintage piano melody on "Embrace" that sounds like something you'd hear in a Westworld cowboy bar. There's even some beautiful violin on "No Funeral" courtesy of Null Device's Eric Oehler, and the structural change in "Bleach" spins the song in wildly unexpected direction. Standout song "Trapt," which takes aim at people behaving badly, has an unexpected origin. It was partly inspired by the Twitter antics of nu-metal trolls Trapt.
Best tracks: Trapt, Bleach, Turning Point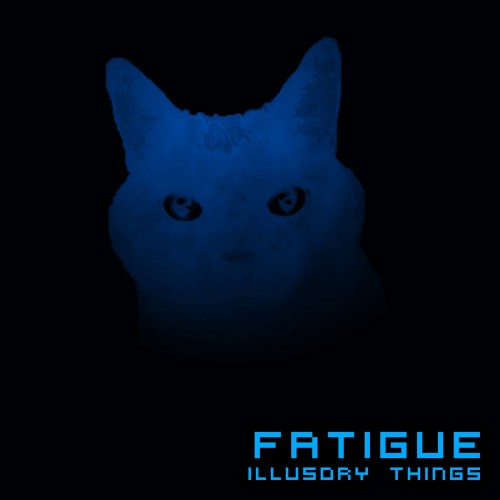 16 Toal – Ritus Ex Silenti
I had so many wrong takes about Toal. Are those cloaks and fairy wings the costumes of a black metal band? Nope, they're a new electropop band with a fresh look. A former keyboardist for club band SynthAttack is now performing vocals? Whoa, this sounds nothing like that. It turns out Toal is a bombastic, epic fantasy version of futurepop, featuring the powerhouse vocals of Luzi Lacole. Her classically trained voice is simply stunning across the entire album, particularly on their breakneck song "Unreal World" and on the magical "Trapped Heart."
Best tracks: Unreal World, Trapped Heart, Magic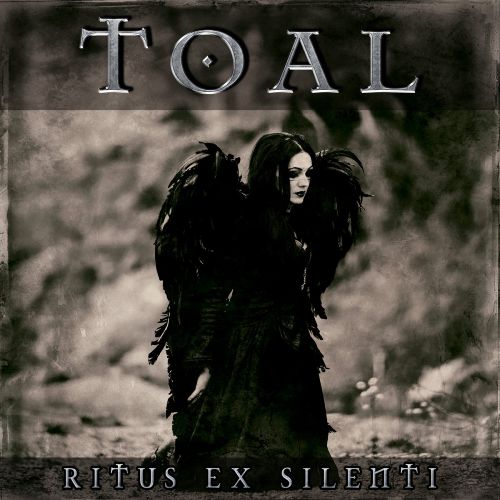 15 Rotersand – How Do You Feel Today?
One of the things I love about Rotersand is that their albums feel incredibly cohesive, often approaching real concept albums. The concept behind How Do You Feel Today?, their sixth album, is the nastier side of our social media use. They challenge the personas we cultivate online ("we live on the screens, we hide in machines") and tackle pitfalls we encounter along the way (most memorably, club track "Hot Ashes" includes the phrase "dancing on the hearts of fascists.") Just as they released the album, our social media use dramatically intensified because of the pandemic, and many of the issues Rotersand sing about increased, making this album feel particularly relevant.
Best tracks: Whatever, Blind Vision, Silence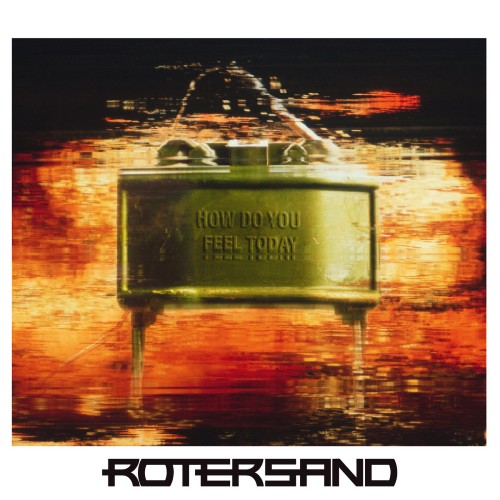 14 She Hates Emotions – Melancholic Maniac
I love '80s music (obviously), but sometimes the influence is so on the nose it lacks bite. Blutengel's Chris Pohl manages to avoid that problem on his new solo effort, She Hates Emotions, by combining the minimalist synths of '80s pop with modern elegance. The songs have warm analog sound and explore somber themes like late nights and lonely dancefloors. They're also extraordinarily catchy, clearly the work of an experienced songwriter who knows how to deliver a hook like "I wanna see you dance, the final dance."
Best tracks: See the Light, The Final Dance, Edge of the Night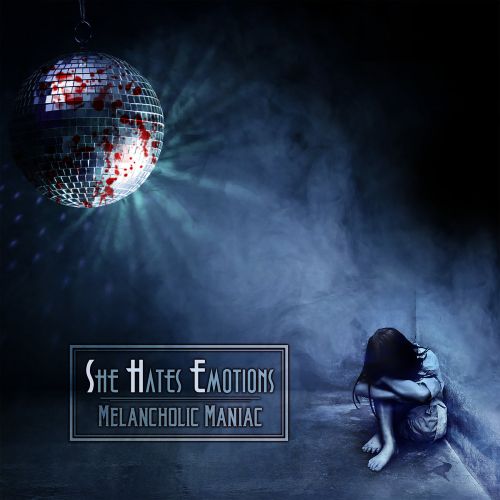 13 Pandoria – Clean
Electronic Body Music emerged as a noisy, hyper-masculinized counterpoint to the stoic and effete image of early synthpop and electronic music. The genre largely focused on technology's control of the body, rarely venturing into emotion and heartache. Stephan Tesch of long-dormant EBM band Paranoid brings it full circle on his new project Pandoria. On debut album, Clean, there are still thumping EBM beats and Douglas McCarthy-style yelling, but Tesch's lyrics are nothing short of lovey-dovey: "Love is just a natural thing" he sings on one song, "There's a chain around my heart," on another. The EBM gods of yore might call it soft, but to me it feels modern and mature. And it still bangs.
Best tracks: Crush, Natural, Clean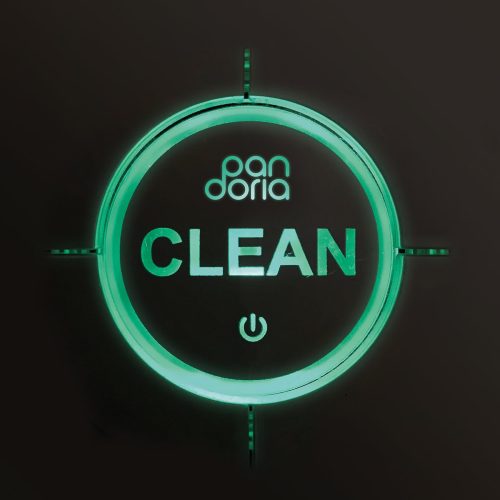 12 Fonohead – A Broken Shape of Time
LISTEN: Spotify
Synthpop doesn't have to bleed out your eardrums with wild hooks and thumping beats to make an impact. On his debut album, A Broken Shape of Time, new artist Fonohead turns down the tempo and stretches out his voice into a warm vessel, but it's no less powerful. It helps that his lyrics have the touch of a genuine poet: "Noisy crowds of lonely hearts. Some petrified, some torn apart," he sings on "Our Forever." His songs capture the sublime in the ordinary, especially on standout track "Metropolitan Child," an ode to urban life that doesn't forget to cover details like your morning cup of coffee.
Best tracks: Metropolitan Child, Our Forever, No Meaning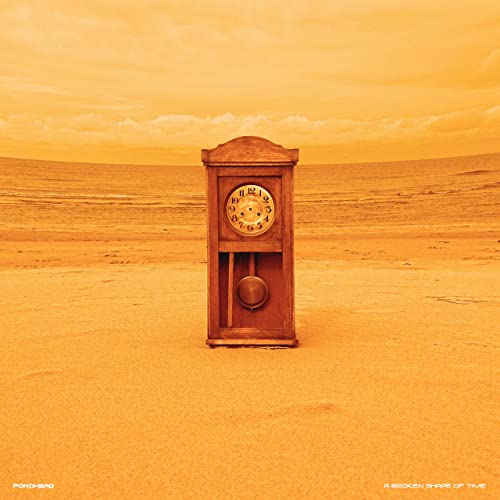 11 Choir Boy – Gathering Swans
The sweet, cherub voice of Choir Boy's Adam Klopp sounds like he should be singing in a cathedral, and his songs do broach the heavenly in titles like "St. Angela Merici" and in lyrics such as "Like angels we'll fly." His voice is startling to behold on your first listen. In fact, the band's name is a way of reclaiming insults Klopp endured because of his voice. He puts it to beautiful use on Gathering Swans, a rich melange of melancholy and melodrama that's at times dripping with sarcasm. It's a fresh take on gothic-pop that sounds like nothing else out there.
Best tracks: Complainer, Toxic Eye, It's Over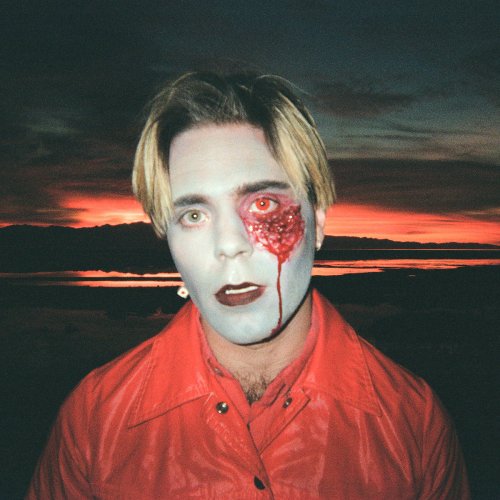 10 BlakLight – Music in a Time of Uncertainty
BlakLight may have just formed in 2020, but they're anything but amateurs. The music on their debut album sounds polished and assured, the work of two master songcrafters. It's no surprise the duo come from earlier bands. Music in a Time of Uncertainty offers some classic touchpoints ("Control," for example, sounds very DM), but it's entirely now, having been composed throughout this year's turmoil. The songs carry the weight of social isolation, unrest, and longing. But they're cleverly done. A song like "The Sound" might be about standing up for something, but vocalist Brian Belknap is smart enough to let the listener decide what that something, "the sound," means to them.
Best tracks: Isolation, The Sound, This Lonely Night
9 Seeming – The Birdwatcher's Guide to Atrocity
Seeming announced the title of their third album, The Birdwatcher's Guide to Atrocity, less than two weeks after a widely reported incident occurred in Central Park in which a Black birdwatcher named Christian Cooper was racially profiled. My jaw dropped. Alex Reed has always seemed prescient, but at this point, I'm convinced he comes from the future. Seeming's first two albums played as dire forewarnings, but Birdwatcher's Guide is set firmly in the now, an actual guide to standing up to social injustice. His intimate lyrics offer genuine advice like "write the song you need to hear" and "remember to breath," crucial messages that so many of us who were struggling this year needed to hear.
Best tracks: End Studies, Go Small, Remember to Breath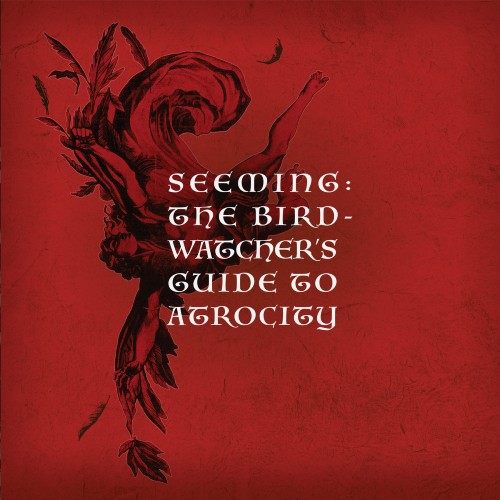 8 Rein – Reincarnated
Swedish artist Rein has been pumping out energetic one-offs since 2016, but her debut album is a cohesive, fully-realized narrative that's partly inspired by The Matrix. There's a strong current of cyberpunk imagery and personal identity that runs throughout the album, especially on tracks like "Release Me" and "Off the Grid" that could seemingly narrate scenes from the films. But that's just one of numerous influences Rein draws upon. Techno, EBM, even '90s R&B all collide into a ferocious sound that feels superbly cohesive. On pre-release tracks like "Bodyhammer," Rein's shouty vocals drew comparison to Nitzer Ebb, but she's far too talented to settle into one groove. On deeper tracks like "Dystopia" and "Reactivity," we discover she's as adept at Janet Jackson as she is at Douglas McCarthy.
Best tracks: Dystopia, Closer to Reality, Off the Grid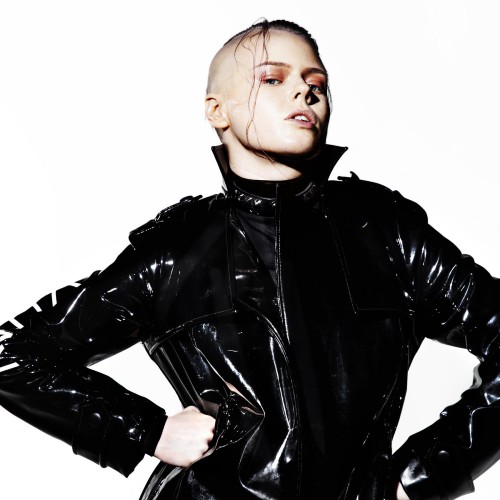 7 Nation of Language – Introduction, Presence
Nation of Language achieves something rare in modern music. On their phenomenal debut album, they've bridged the gap between indie and underground with a unique sound that's equal parts Depeche Mode and The National. There are so many remarkable moments on Introduction, Presence: the bopping chorus of "Rush & Fever," the sublime imagery of "The Wall & I," the twirl-about synthline of "On Division St." The last band I remember to generate this sort of excitement was Chvrches, and I could see Nation of Language going just as far.
Best tracks: On Division St, Rush & Fever, The Wall & I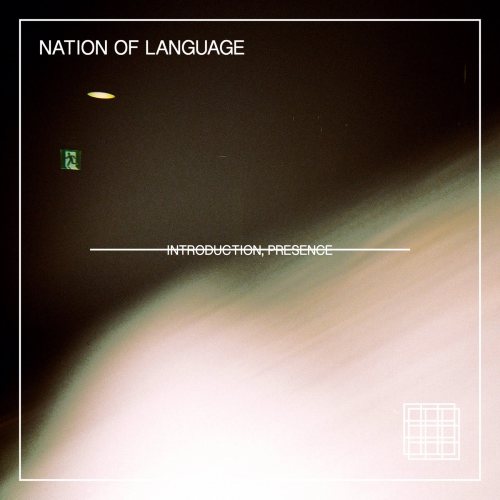 6 Assemblage 23 – Mourn
When Assemblage 23's ninth album opens, it's clear Tom Shear is disgusted with the world. By the time it ends, he's found little of worth and insists on burning it all to the ground. It's a complex, fully realized journey. Along the way, he tackles toxic masculinity, debilitating anxiety, COVID-era empty shelves, and our own personal responsibility. Mourn is the dark reflection of one of our worst years ever, and nearly every song on it could have soundtracked the nightly news.
Best tracks: Epiphany, This House Is Empty, Factory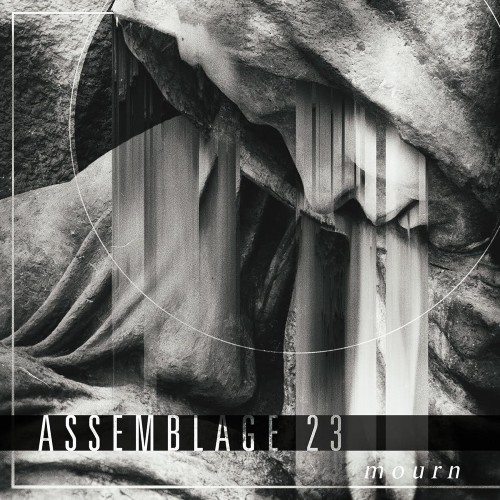 5 Diorama – Tiny Missing Fragments
LISTEN: Spotify
Diorama's tenth studio album, Tiny Missing Fragments, is not the type of music you play while working out or getting ready to go clubbing. It's a dense, complicated listen that demands your undivided attention. What it lacks in hooks, it makes up in sharp details that add fresh, exciting discoveries on every listen. The twisted pauses in "Avatars." The laser-fired projectiles of "Counterloop." Weird, scarring lyrics like, "It's time to leave your shell disintegrates." Tiny Missing Fragments is a masterclass in mad, electronic soundscapes.
Best tracks: Sensation, Gasoline, Patchwork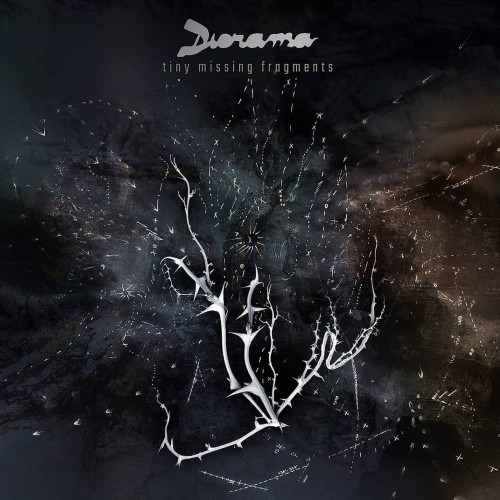 4 Black Nail Cabaret – Gods Verging on Sanity
Black Nail Cabaret is a genuine double threat. Singer Emese Arvai-Illes is a stunning vocalist, one of the best in the world. On their fifth studio album, Gods Verging on Sanity, she can deliver the pained longing of "My Casual God," then ramp up the threatening tension of "Black Lava." I'm constantly using the phrase "vocal acrobatics" to describe her voice, and fortunately, she's found her ringmaster in musician Krisztian Arvai. His synths keep tremendous pace and meld Emese's masterful vocals with startling and unique sounds. It is a thrilling highwire act for your ears.
Best tracks: No Gold, My Casual God, Black Lava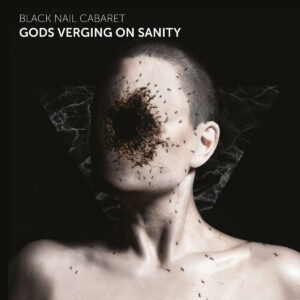 3 Korine – The Night We Raise
Philadelphia duo Korine have a knack for making you feel somber and uplifted in equal measure. When Morgy Ramone sings on "Cast," "I won't let the world get to me," it's a moment of triumph that underlies the painful realities of exterior forces. On another track, "The Last," they sing, "I don't know what is happening to me, a freak," and I'm left feeling both anguish and a bit proud. I sorta like being a freak. The Night We Raise, Korine's second album, is a tight, eight-track collection awash in sweeping, beautiful sounds. It's the rare album in which every track stands out.
Best tracks: Fate, Cast, The Last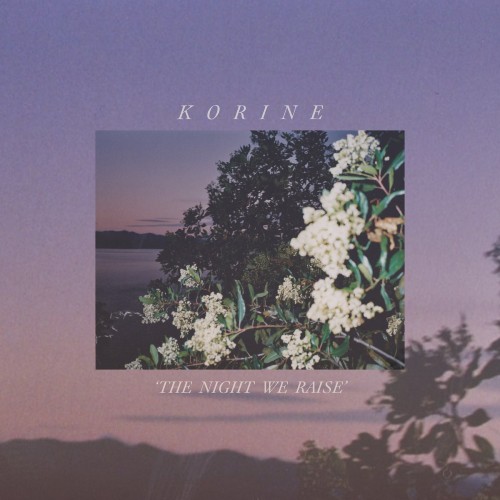 2 Promenade Cinema – Exit Guides
Promenade Cinema are more than just synthpop artists, they're storytellers whose lyrics depict intimate characterizations like you'd find in great novels. A misunderstood performer in "Nothing Nouveau" ignores the critics. A timeless beauty is held up to male gaze in "She's an Art." And on "The Arch House," one of the finest songs I've ever heard, a discarded figure can't escape the past. Dorian Cramm and Emma Barson paint these stories with effortless beauty, quickly propelling us from scene to scene with tremendous synths and their hauntingly alluring vocals. With just two albums in, they've proven themselves to be one of the best synthpop bands in the world.
Best tracks: The Arch House, Nothing Nouveau, Fading in the Arcade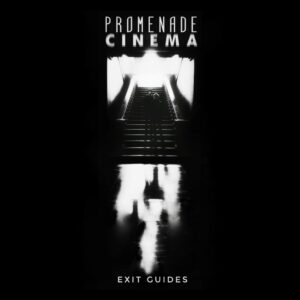 1 Empathy Test – Monsters
When Empathy Test announced their third album, we thought we knew what to expect. The same dreamy synths, heartfelt lyrics, and gorgeous vocals from their first two albums. On Monsters, we got all of that and so much more. The shock addition of Christina Lopez's live drums gives the band an organic sound that ratchets up its emotional core. The songwriting is sharper, deeper, and full of inventive lyrics like "Baby, I've got the monsters." Isaac Howlett has a gift for delivering new phrases that feel like familiar idioms we've been repeating our whole lives. Every track is like exhaling a new emotion. There's the relationship turmoil behind "Monsters" and "Doubts," the personal anxiety that penetrates "Skin," the exquisite beauty of places your feelings take you in "Love Moves," there's even an of-the-moment track ("Fear of Disappearing") that captures what it feels like to live through social isolation. Monsters is all our messy lives laid bare and the best synthpop album of the year.
Best tracks: Fear of Disappearing, Monsters, Love Moves, Stop