Well, we made it this far. We're halfway through an incredibly fucked up year.
The COVID-19 pandemic has upended the lives of everyone across the globe, and the music world felt it more than most. Performance venues were the first to close and will be the last to re-open—if they're able to survive the shutdown at all. In a normal year, concerts and club nights inform my music discoveries, but this year I've had to rely almost exclusively on Spotify and Youtube (and the occasional Twitch set) to discover new music.
Fortunately, there's been no shortage of great releases this year. I've listened to nearly 100 new albums, and the ones that draw me in the most somehow capture the zeitgeist, either reflecting the monsters we're all struggling with or delivering fresh sounds that make me long for the dancefloor.
Here are my ten favorite albums from the first half of 2020, listed in alphabetical order by artist's name because I'm not quite ready to commit to ranking them.
Beyond Border – First Contact
German futurepop duo Beyond Border is my favorite new artist of the year, so there's no way I was going to leave this off my list. First Contact is not technically an album; it's a 12-track collection of their first five singles along with the remixes, but what a collection. These thick beats and catchy anthems would be dominating gothic-industrial nightclubs if they were open. The guys in Beyond Border tell me they're working on a proper album that should be out by the end of the year.
Listen: Bandcamp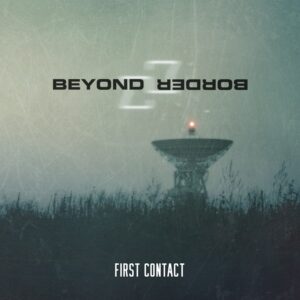 Black Nail Cabaret – Gods Verging on Sanity
Gods Verging on Sanity finds the Hungarian duo firing on all cylinders. Singer Emese Arvai-Illes performs stunning vocal acrobatics that are matched by producer Kristzian Arvai's breakneck synths. Those bizarro yelping sounds she emits on "No Gold" are absolutely mesmerizing. It's incredible that five albums in, they still find ways to surprise.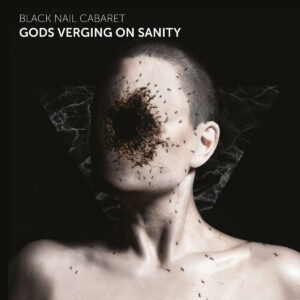 Choir Boy – Gathering Swans
Gathering Swans is the sophomore album from Salt Lake City's Choir Boy, whose name reclaims an insult lead singer Adam Klopp was called growing up. Klopp's angelic voice goes for Morrissey-like grandeur, especially on the sparkly standout track "Complainer," but every song on this album bubbles with effortless charm.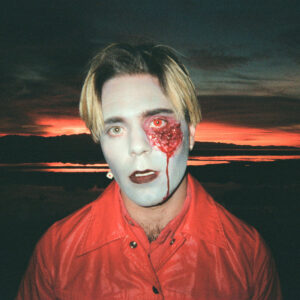 Empathy Test – Monsters
Empathy Test took an incredible risk recording live drums for their third album, and it pays off big time. The drums feel powerful and messy, just like the emotions that resonate across Isaac Howlett's deeply felt lyrics. Monsters is one of those albums that's impossible to pick a favorite song. The title track lays the foundation for the following sounds (and is accompanied by the video of the year), "Love Moves" is a contemplative beauty, but it's "Fear of Disappearing" that so vividly captures the era we're living in: "It's a low, lonely time to be alive."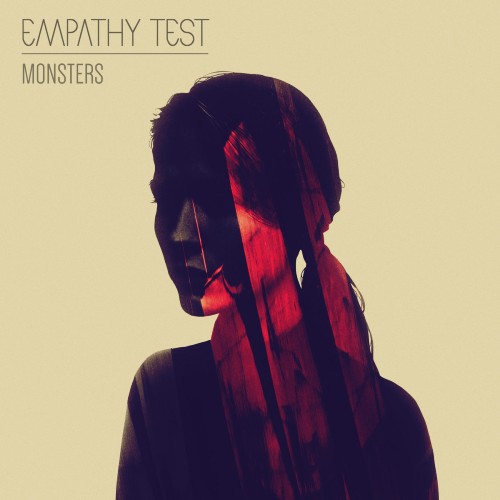 Fonohead – A Broken Shape of Time
Fonohead is a new project from an enormously talented artist who's been honing his production skills for years—in fact, you can find earlier versions online of many of the songs from his debut album. It's no wonder he continues tinkering with these tracks; they are exquisitely written songs, especially his stunning ode to urban travel, "Metropolitan Child," that has a chorus I cannot get out of my head.
Listen: Spotify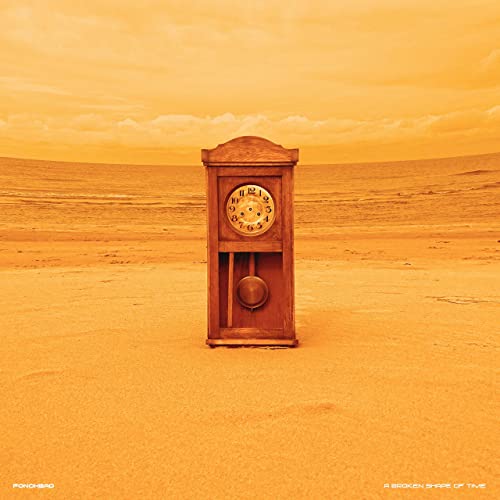 Frozen Plasma – Gezeiten
I will always vouch for an album with a strong, cohesive theme. On Frozen Plasma's fourth studio full-length, Gezeiten, which translates to tides, the German duo takes on a nautical theme that represents the ebbs and flows of life. The best tracks on the album are the ones like "Sailor" and "Nautic" that tackle the nautical theme head-on.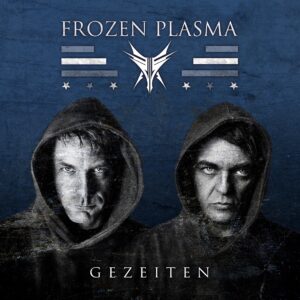 Nation of Language – Introduction, Presence
Nation of Language's lead singer Ian Devaney has a deep, soothing voice that's been widely compared to The National's Matt Berninger. Just listen to him harpoon the '80s-inflected single "Rush & Fever." If you read mainstream sites like Pitchfork, they are the breakout synthpop band of the year. Fortunately, their debut album lives up to the hype with shimmering, melancholic tracks like "On Division Street" and "Tournament."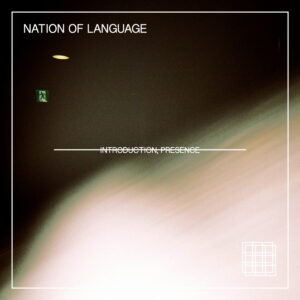 Promenade Cinema – Exit Guides
Promenade Cinema's sophomore album is a tight, powerful collection of electronic noir filled with vivid characterizations and acute details that paint pictures in your mind ("floorboards are creaking," "street signs flicker in the midnight light"). There's no shortage of stunners on this album—"The Arch House" is one of the best songs I've ever heard—and Emma Barson's voice has the power to transport you to other worlds.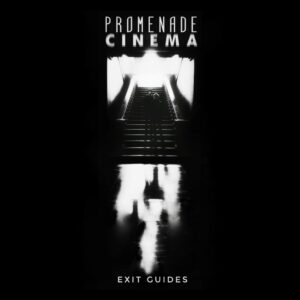 Rotersand – How Do You Feel Today
It must have been really weird for Rotersand to drop their latest album at the very start of a global pandemic, but the timing turned out to be fortuitous. On How Do You Feel Today, they're challenging our digital lifestyles ("I'm living on screens! I hide in machines!"), which launched into overdrive because of COVID-19. Pulsating electro tracks like "Whatever" and "Blind Vision," a cover of the 1984 Blancmange classic, become anthems for our stay-at-home world.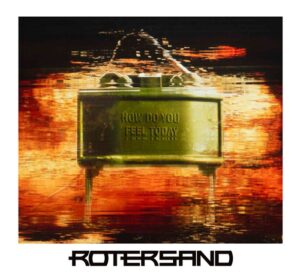 She Hates Emotions
She Hates Emotions may be a side project of Blutengel's Chris Pohl, but it feels fully realized. He's diving headfirst into synthpop's classic era with minimal synths and New Wave romance that recall everyone from Duran Duran to Laura Branigan to Vincent Price. Werewolves, ghosts, flickering dance floors make vivid appearances across 11 incredibly catchy songs.