Beyond Border is a brand new band from Germany with an energetic and club-friendly futurepop sound that will appeal to fans of VNV Nation, Frozen Plasma, and Code 64. Although they promise to expand their sound—as their name implies, there are no limits.
So far, they've released five songs. You can find them on Spotify and Bandcamp.
They've also released a physical CD called First Contact that contains all five songs and remixes from the likes of SITD, Ruined Conflict, Rob Dust, and more. Xavier Morales of Ruined Conflict is one of the producers on the album. The band told me that the album should be available digitally sometime next month.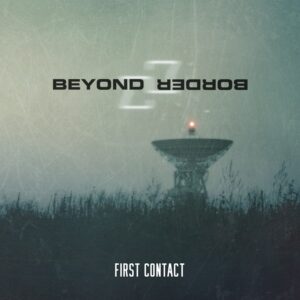 Beyond Border is no stranger to the scene. Musician Michael "Deity" Deiters is a club DJ in Hannover, and vocalist Kai Vincenz "Iggi" Német is the frontman of In Good Faith. He has a lovely voice with a lot of contrast. As Beyond Border, they've opened for Rotersand, and they have plans to perform this summer with Aesthetic Perfection, SITD, and others.
Their latest track is called "Where Are You."