Previously:
100 best synthpop songs of 2019: 100 to 76
100 best synthpop songs of 2019: 75 to 51
100 best synthpop songs of 2019: 50 to 26
100 best synthpop songs of 2019: 25 to 1
25 Sweat Boys – Nervous Prayers
Sweat Boys are a powerful new voice in the synthpop scene, and all 5 songs on this release are superbly crafted. It's technically an EP, not an album, but I've never been one to let technicalities get in the way of appreciating good music. "I Don't Love You" is one of the catchiest songs you'll hear this year. On "Endlessly," vocalist Benny Sweat duets with Kite's Nicklas Stenemo, and the out-there combination makes for an unexpected and lovely contrast. "I'll Try" has shimmering, playful synth lines that rival Chvrches. And "Never Be You" is a touching ballad that doesn't shy away from using male pronouns.
Best tracks: I Don't Love You, Never Be You, Endlessly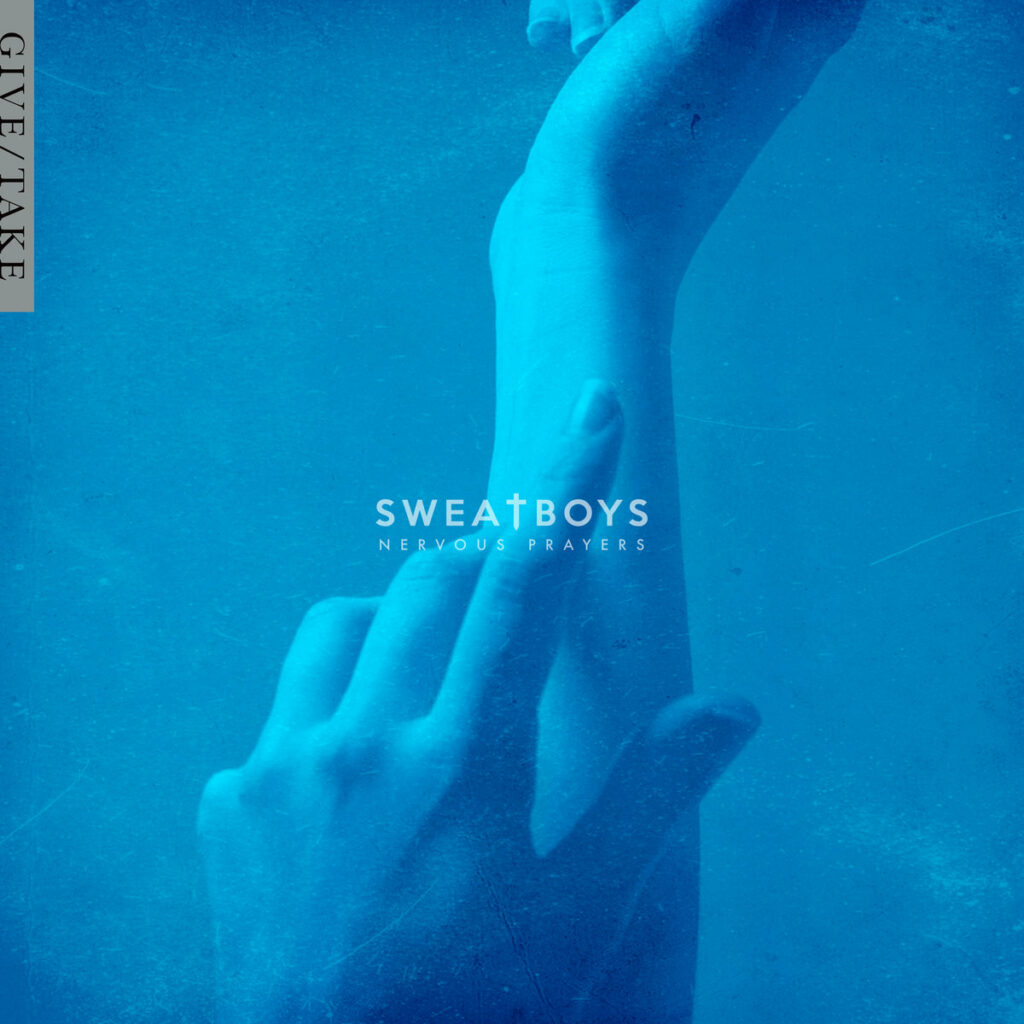 24 Sea of Sin – Unbroken
When Sea of Sin released Unbroken in May, I wasn't as immediately taken with it as I have been with other albums on this list. I loved first single, "Contamination," a pure synthpop gem. But I started picking at the other songs on the album as they released additional singles and a remix collection in November, and I began to appreciate songs like "You" and "What Are You Waiting For." By the end of the year, I realized what a fantastic collection of songs this truly is.
Best tracks: Unspoken Words, Contamination, What Are You Waiting For?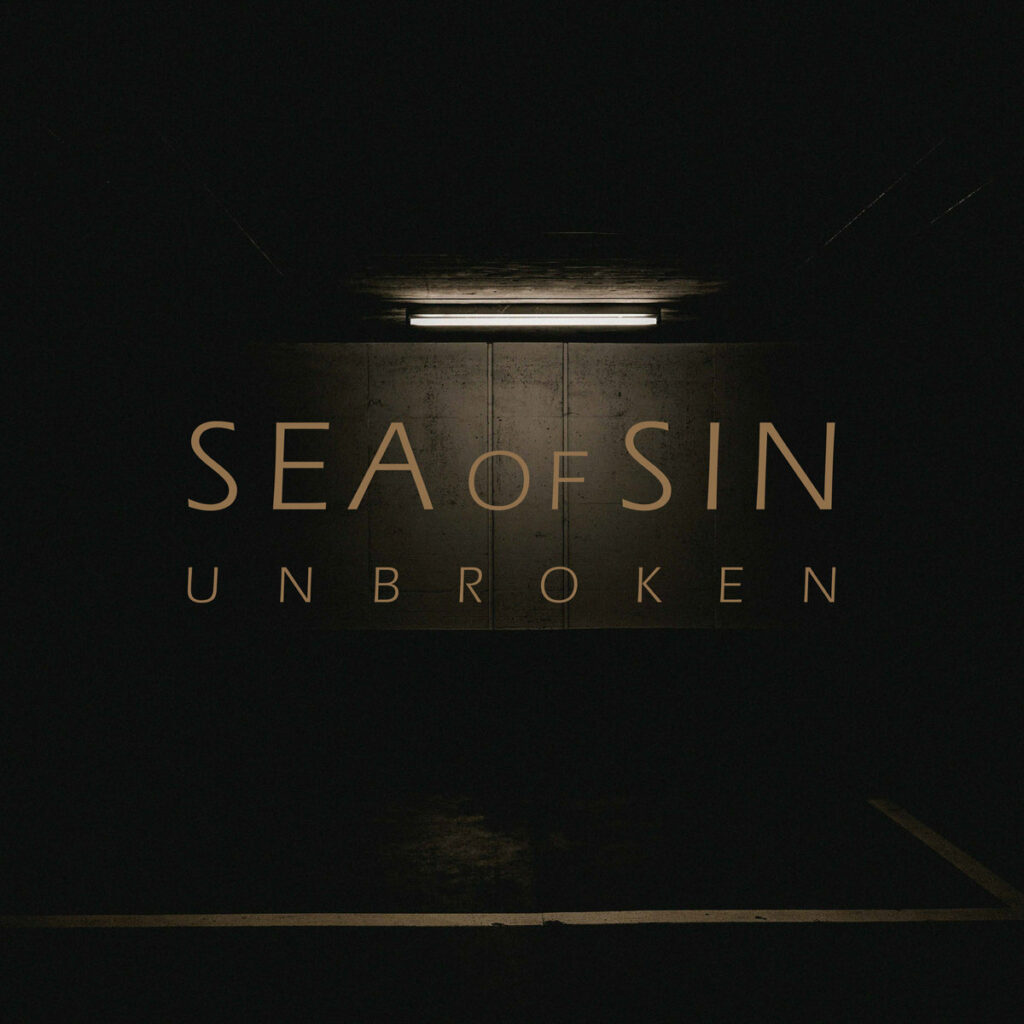 23 Harmjoy – Iron Curtain. Velvet Glove.
Harmjoy vocalist Dan von Hoyel has a deep, monotonal voice that he wraps around his lyrics in a way that feels both comforting and firm. It's perfectly suited to the aesthetic the project is built upon, a combination of pleasure and affliction, laid bare by the their second album's title: Iron Curtain. Velvet Glove. The album toys with losing control, from tracks like "Slave Machine" to compelling lyrics like "It's as if you're a marionette that escaped and now misses the strings."
Best tracks: We Could Go On, Only the Nightmare Survives, To Know Me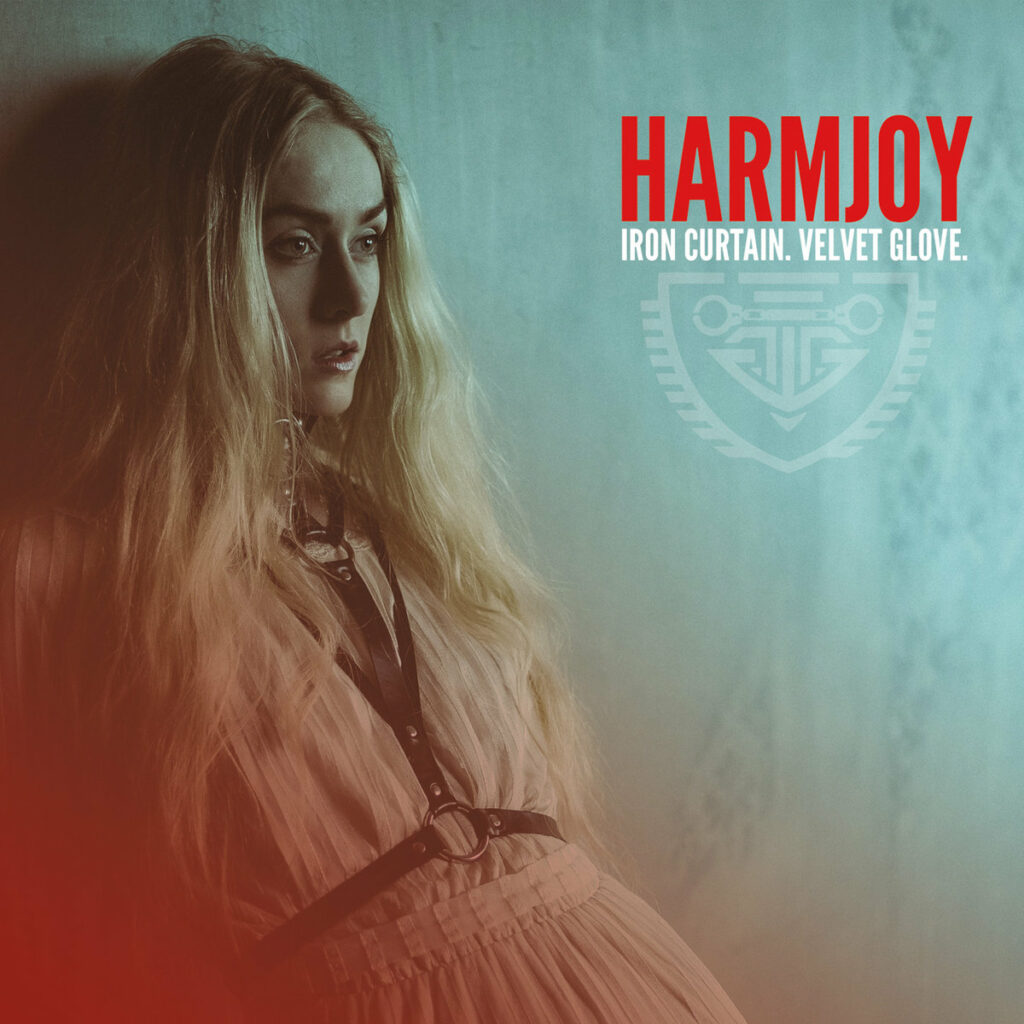 22 Cryo – The Fall of Man
Cryo's latest album opens with a sample from Game of Thrones. It's Littlefinger telling Sansa Stark how to play the game ("Everyone is your enemy, everyone is your friend"), which might lead you to believe the album is about political strategy. It turns out the enemy is within. The Fall of Man, an album that begs to be listened to front to back, contains a nice running theme about losing control and descending into madness. Like their previous album, it has a retro EBM sound that recalls greats like Front 242, but big modern, anthemic production.
Best tracks: Control, When You Cross the Line, Know Your Enemy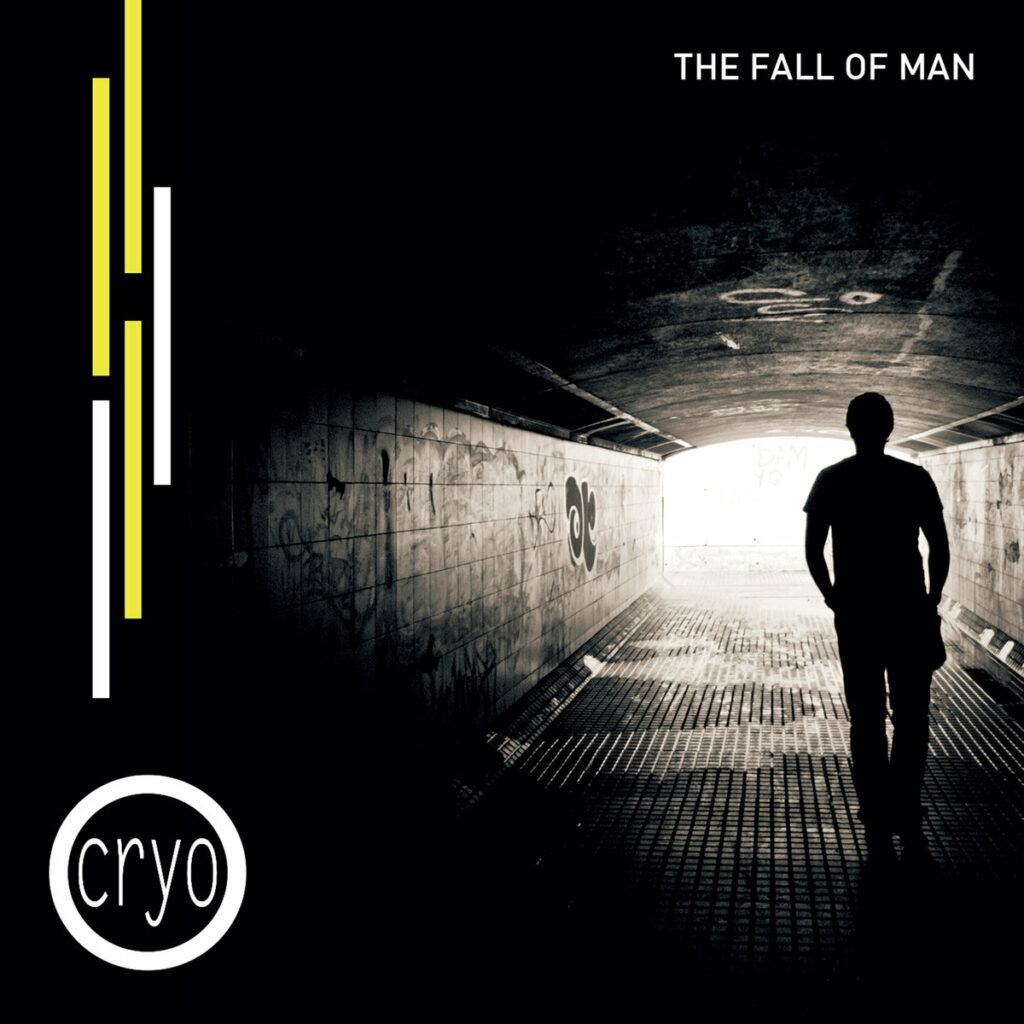 21 HEALTH – Vol. 4 :: Slaves of Fear
LISTEN: Spotify
HEALTH's Death Magic was my favorite album of 2015. On their latest, Slaves of Fear, they don't stray far from that album's formula of bringing pop song structure to their noisy soundscapes. Death Magic covered life and death and interpersonal relationships (It's most memorable line: "We both know love's not in our hearts"), yet Slaves of Fear goes for broader, global issues. On stand-out track "Feel Nothing," they practically capture the antipathy of living through climate change, while on the song "Black Static" they explicitly state, "Fuck your armageddon." What remains great about HEALTH is that exquisite combination of delicate vocals surrounded by waves of crashing noise. I honestly have no idea when they're playing synths or guitars, but it is a tremendous effect.
Best tracks: Feel Nothing, The Message, Slaves of Fear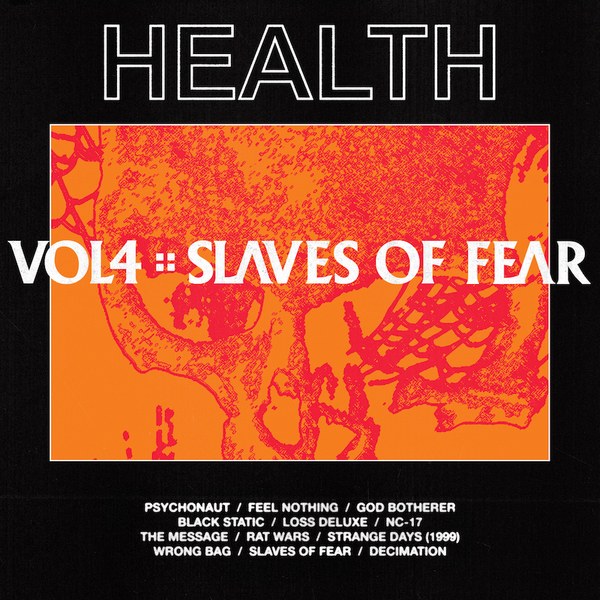 20 Hot Chip – A Bathfull of Ecstasy
LISTEN: Spotify
I always feel like Hot Chip is fucking with me. Their songs often feature playful lyrics with absolutely insane music videos (just watch "I Feel Better"). But I'm never quite sure if they're sincere or not. Their latest album may have a quintessential Hot Chip title, A Bathfull of Ecstasy, but it feels contemplative, particularly on tracks like "Melody of Love" and the house-inflected "Hungry Child." Another track, "Spell," sounds like they're teetering on the edge of darkness, and yes, the videos are still insane.
Best tracks: Melody of Love, Spell, Hungry Child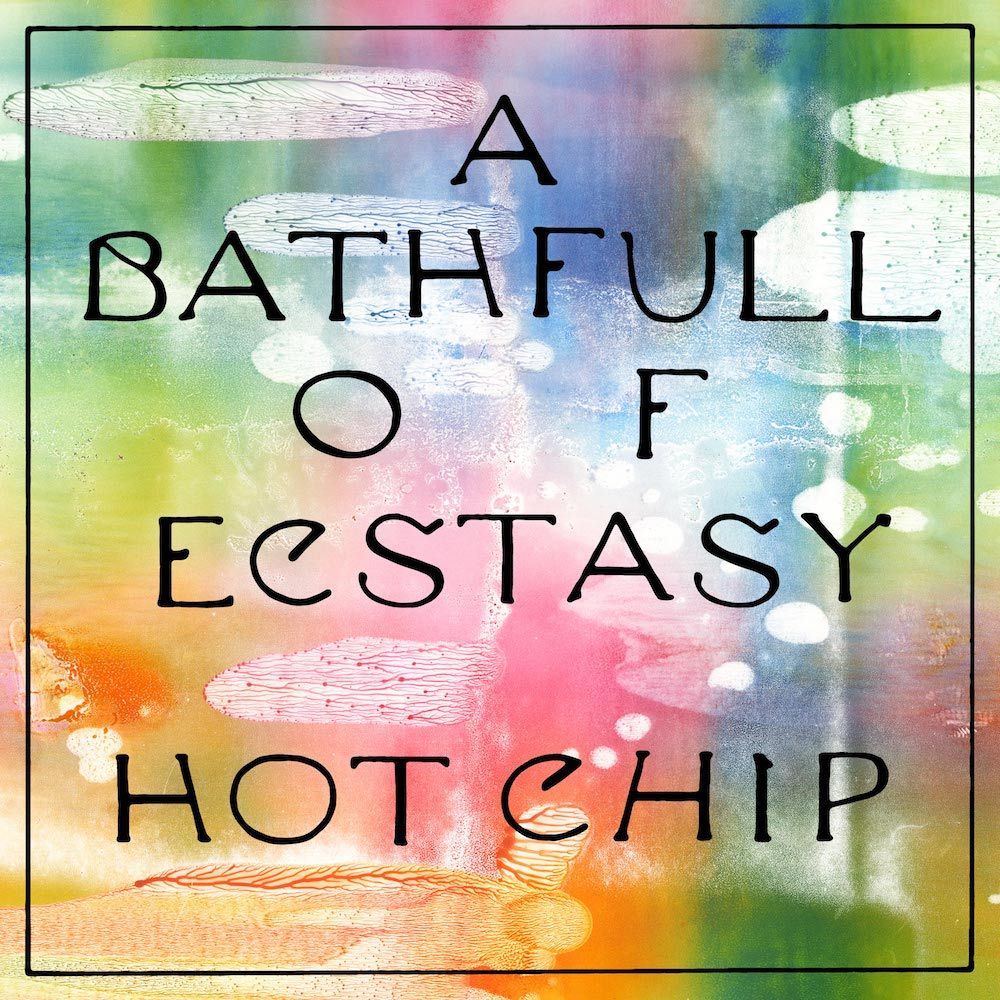 19 Felix Marc – Substance
Substance is Felix Marc's fourth solo album, though he's released a dozen others with Diorama and Frozen Plasma. It's aptly named. He continues his pursuit of intelligent synthpop, lamenting the state of human existence. On the thrilling and anthemic "Our Time," he sings, "This is our scream for resistance." The song goes on to namecheck "Deity. Democracy. Pornography." Later, on the album's best track, "Lost in Grace," he sings, "I'm tired of this human race," and on another track he's sampling Glengarry Glen Ross. It all feels pretty dire.
Best tracks: Lost in Grace, Our Time, The Fortress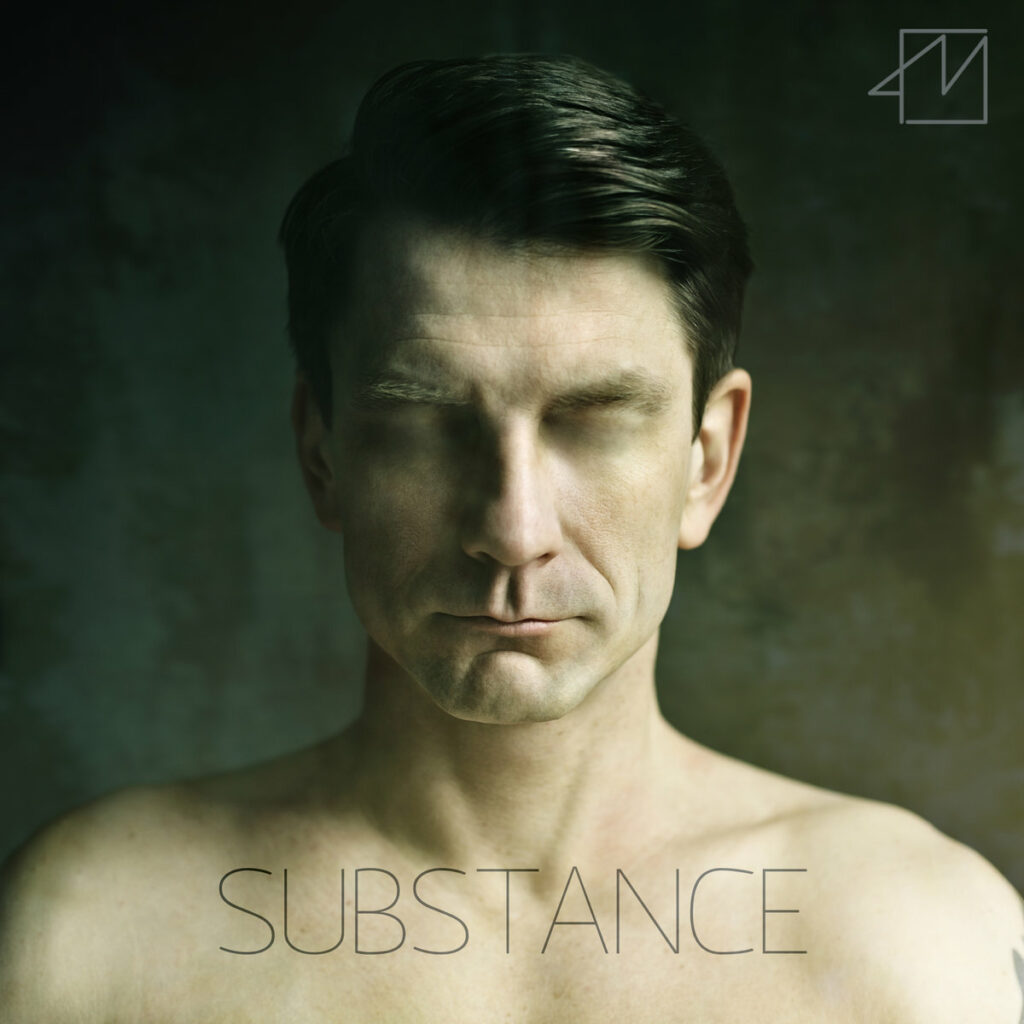 18 Kontravoid – Too Deep
Kontravoid is the sound of Berlin. The mysterious masked artist creates incredible electronic soundscapes that combine old-school EBM percussion with throbbing techno beats. It's what I imagine goth night at the Berghain would sound like. Most of the tracks on Too Deep are ready-built for the dancefloor — "Turn Away" has heavy, body-moving bass stacked on top of what sounds like pipes clanking together. But these songs work outside the club too, and the best tracks, like "Too Deep" and "Cost of Life," have verse-chorus-verse pop song structure that make them instantly memorable.
Best tracks: Too Deep, Turn Away, Cost of Life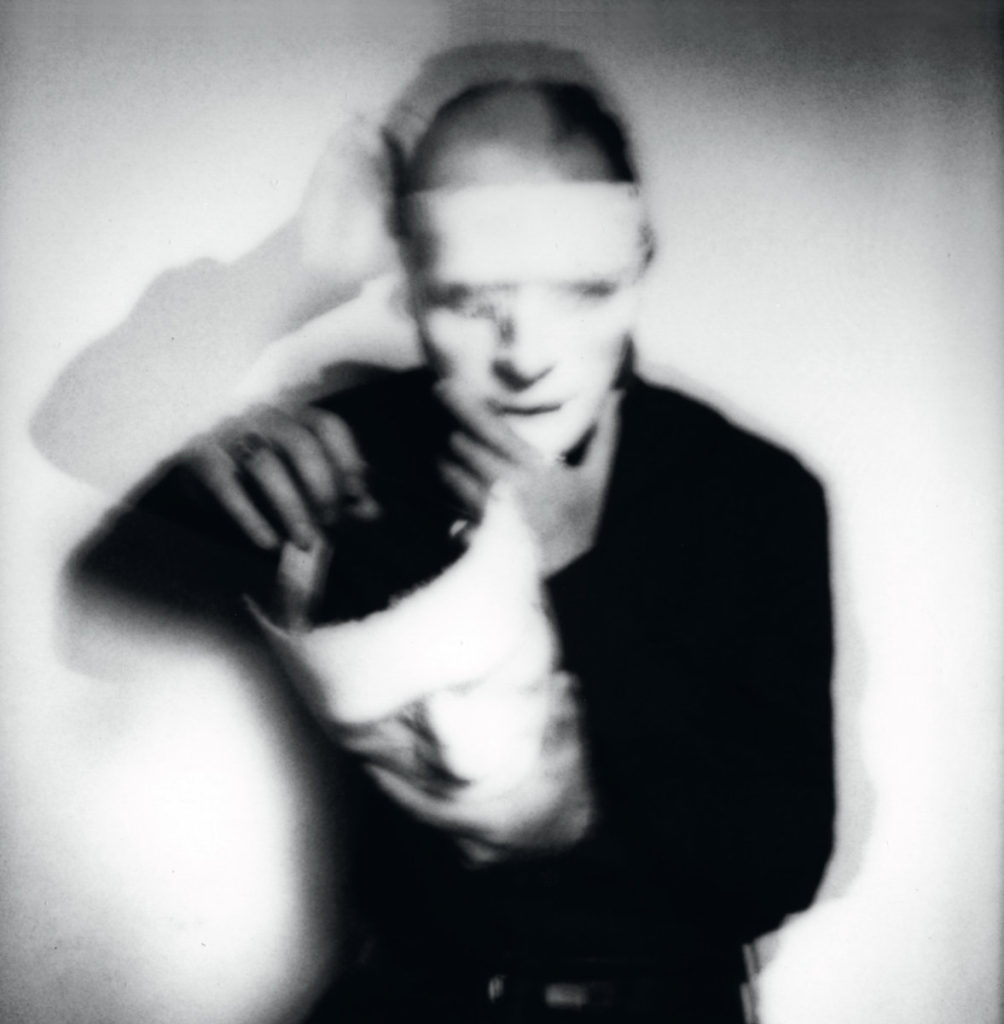 17 Fragrance. – Now That I'm Real
Fragrance. may be my favorite discovery of 2019. This French synthpop artist seemingly came out of nowhere when he released his debut album on Synth Religion, the same label as Hante. She duets with him on track 5, "Hazy Strobes," a name that perfectly describes his music. He's somewhat reminescent of TR/ST with an airier voice, so it's no surprise that TR/ST collaborator Maya Postepski produced a few tracks here. The lightly throbbing beats, sparkling synth lines, and vocals with just a hint reverb combine to make this deeply sensual music.
Best tracks: Gone In a Wink, Hazy Strobes, Crawling to the Void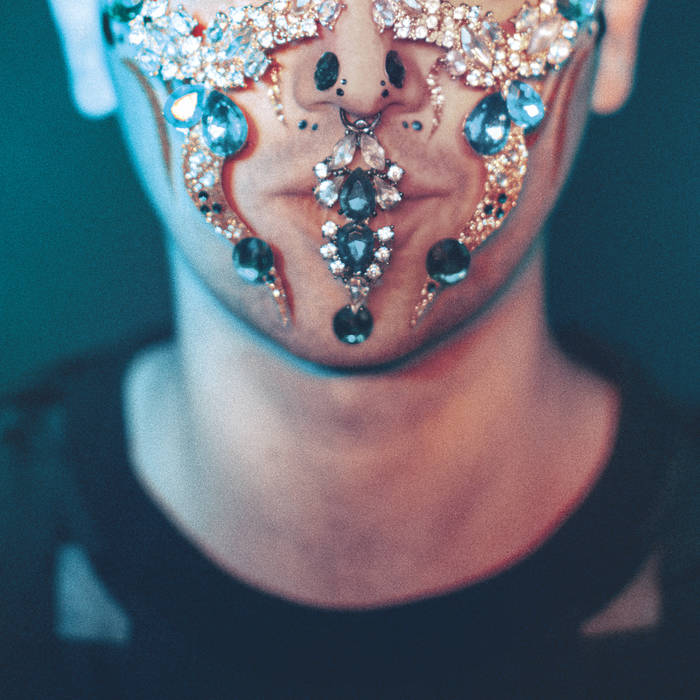 16 Bat for Lashes – Lost Girls
I love a good concept album. The latest Bat for Lashes album, Lost Girls, is a concept piece inspired by '80s teen horror movies like The Lost Boys. The narrative features a character named Nikki Pink who joins a gang of biker chics who are also vampires. Album highlight "The Hunger," a vampire anthem, most blatantly references The Lost Boys with lyrics like "off the bridges we fly." Other great tracks on this album include "Jasmine," a spoken-word song about a killer, "Vampires," a Disintegration-style instrumental with a sax solo, and "Kids in the Dark," a spacey love song that introduces the protagonist to the gang.
Best tracks: The Hunger, Jasmine, Kids in the Dark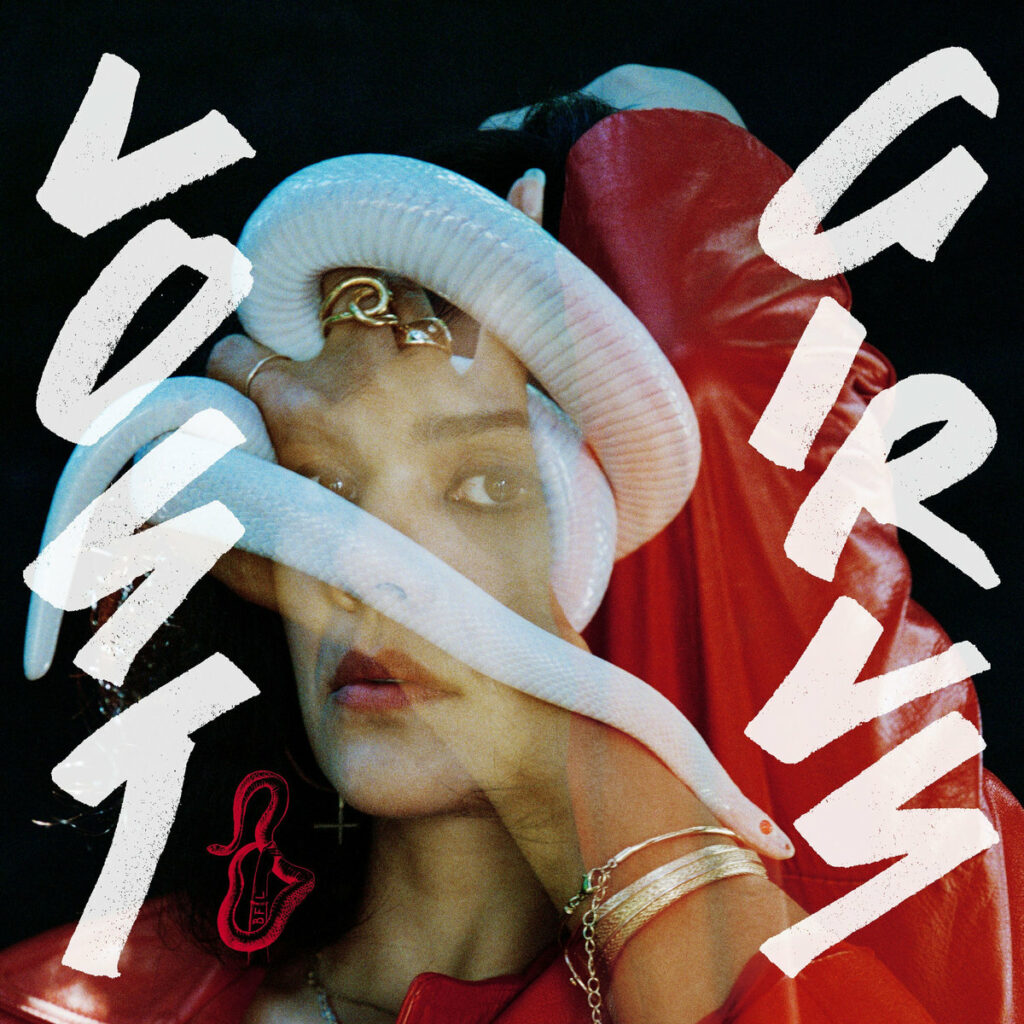 15 Dark-o-matic – New Hope
New Hope is the debut album from Dark-o-matic, a pretty exciting band on the synthpop scene. All of the singles they released are insanely catchy, especially "Make Me Blue," a brilliant piece of bittersweet melancholy. Deeper cuts don't disappoint either, like "A Cage With the Door Wide Open," in which singer Piero Delux croons atop synthwave-inspired electronics. He has a deeply soothing, sexy voice.
Best tracks: Make Me Blue, New Hope, Zugzwang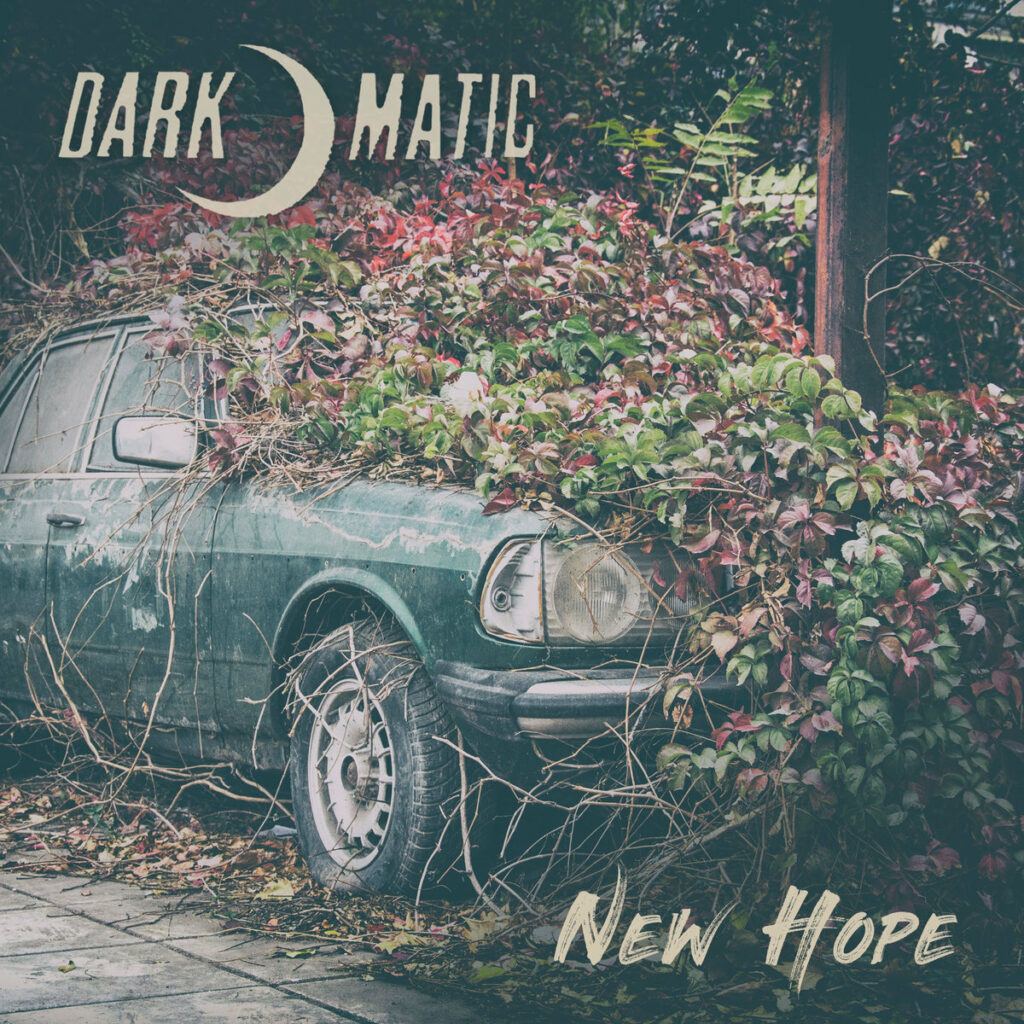 14 Chromatics – Closer to Grey
LISTEN: Spotify
Listening to a Chromatics album feels like you're inside a dream. Ruth Radelet's vocals have a soft, airy tone, and the synthesizers pile on layers of reverb and electronic melodies that build hypnotic atmospheres. Closer to Grey, their first album in seven years, plays like a soundtrack to a somber movie — there's even a love theme. There are ups and downs, from the booming house track "You're No Good" to the softer paced ballad "Touch Red." The album also includes two cover songs, and "On the Wall," originally a Jesus and Mary Chain song, is a rhythmic drone that is one of the album's highlights.
Best tracks: You're No Good, On the Wall, Whispers in the Hall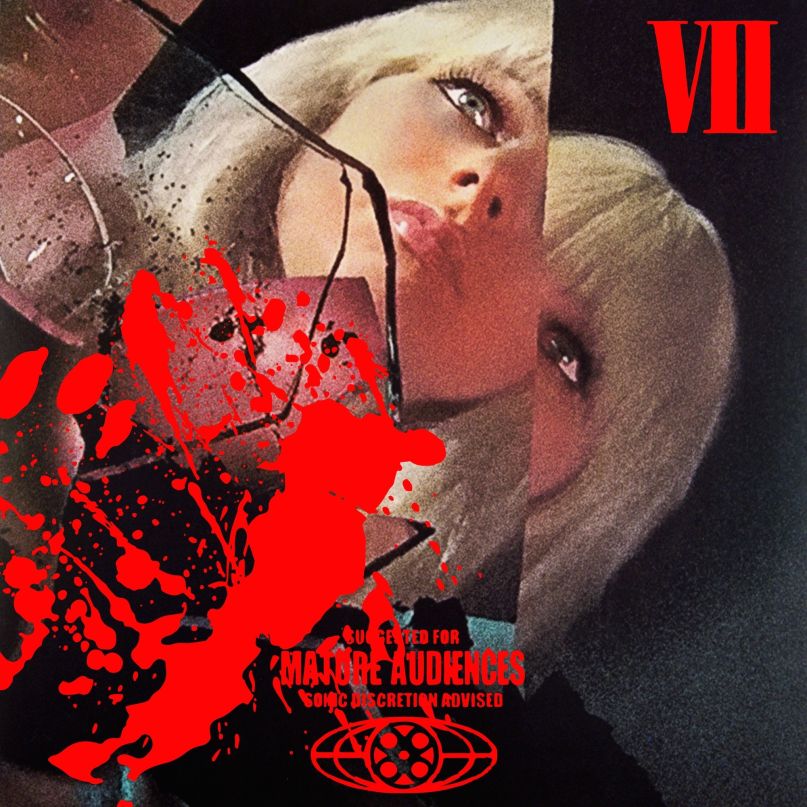 13 Body of Light – Time to Kill
Body of Light has the uncanny ability to make songs that feel both bright and dark at the same time. It's apparent in both the vocals and the electronics, which find a nice spot somewhere between '80s-influenced synthpop and modern day darkwave. The songs on Time to Kill feel more buoyant and structured than the tracks on previous album, Let Me Go. "Violent Days," for instance, practically bubbles with a groove that would feel right at home on classic MTV, and the title track defines infectious. But there's still a slightly sinister vibe hovering around the edges.
Best tracks: Time to Kill, Don't Pretend, Dangerous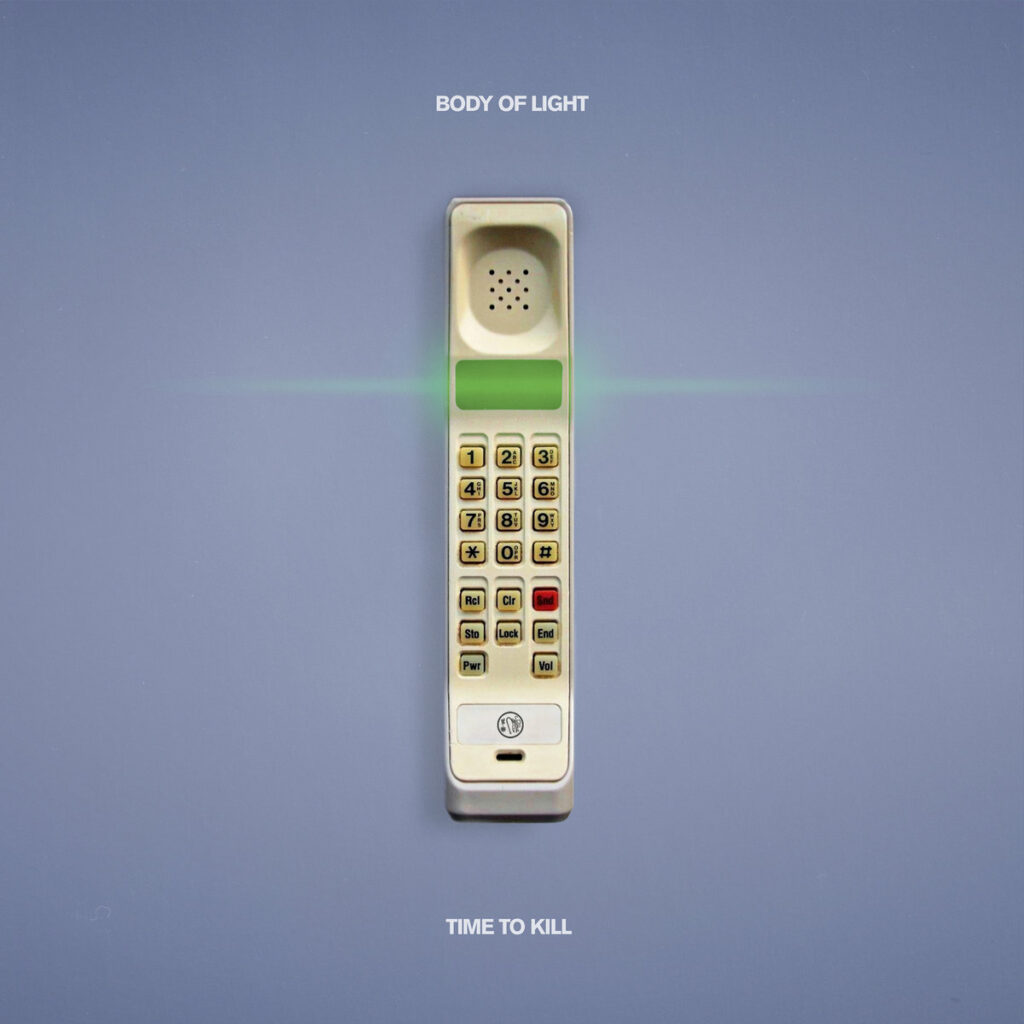 12 Mr.Kitty – Ephemeral
Mr.Kitty's magnum opus Ephemeral is almost too much. 30 tracks all about suicide and death. Overlapping song titles like "I Want to Hurt Myself" and "I Want to Hurt You." This could have been an indulgent mess, but he somehow keeps it all interesting with a broad variety of synth music styles and approaches to the subject matter. At one moment, he playfully sings: "A gas leak, in case that I forgot." At another, he pours his heart out: "The view is not the same without you." It's quite a journey.
Best tracks: From Liquid, Puzzle Heart, My Weak Side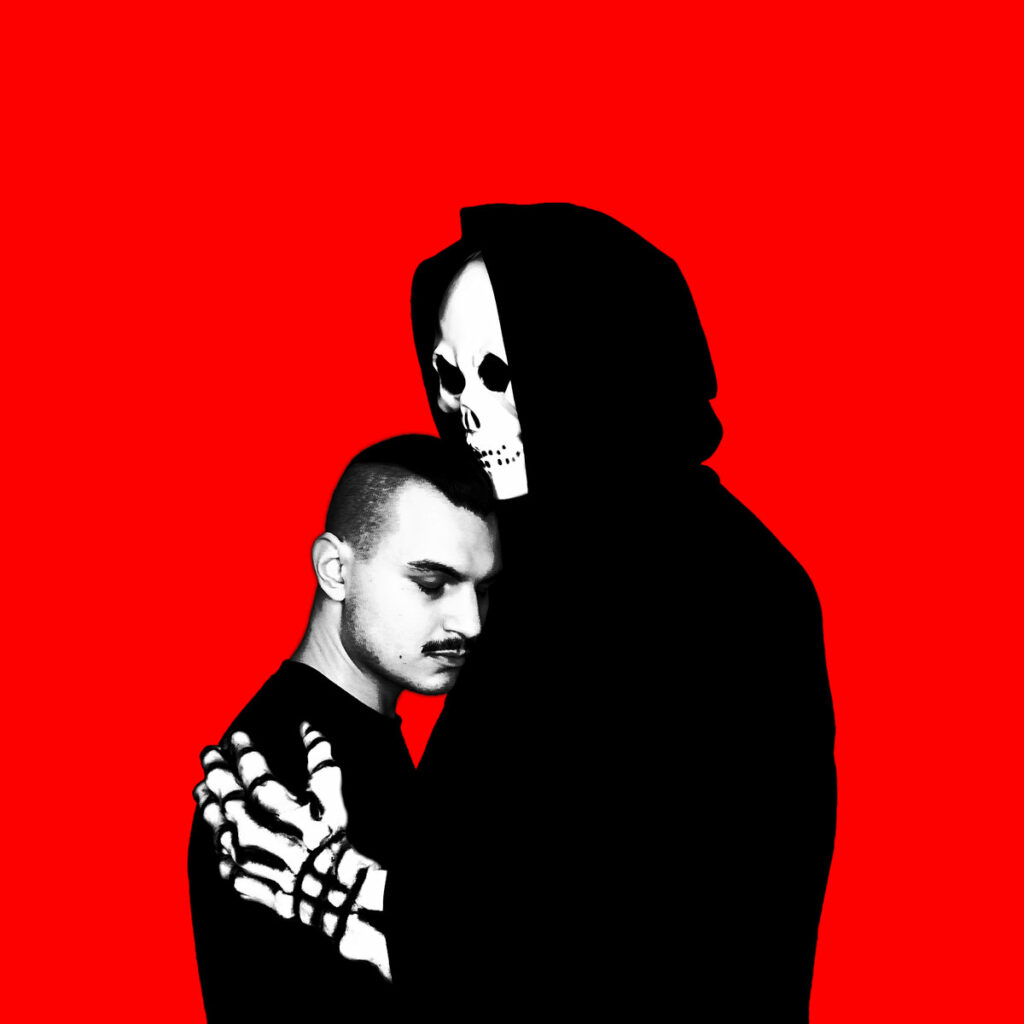 11 Lust for Youth – Lust for Youth
The first four songs on Lust for Youth's self-titled album make one of the best four-track runs of the year. From "New Balance Point" to "Great Concerns," they showcase a fiery dance-pop sound that's full of energy and at times reminescent of New Order. The charging beats contrast nicely with Hannes Norrvide's slight lisp that give his vocals an innocent tone. Stick around for the final track, "By No Means," which closes the album with this cutting line: "A compliment from you would insult me."
Best tracks: Great Concerns, Insignificant, New Balance Point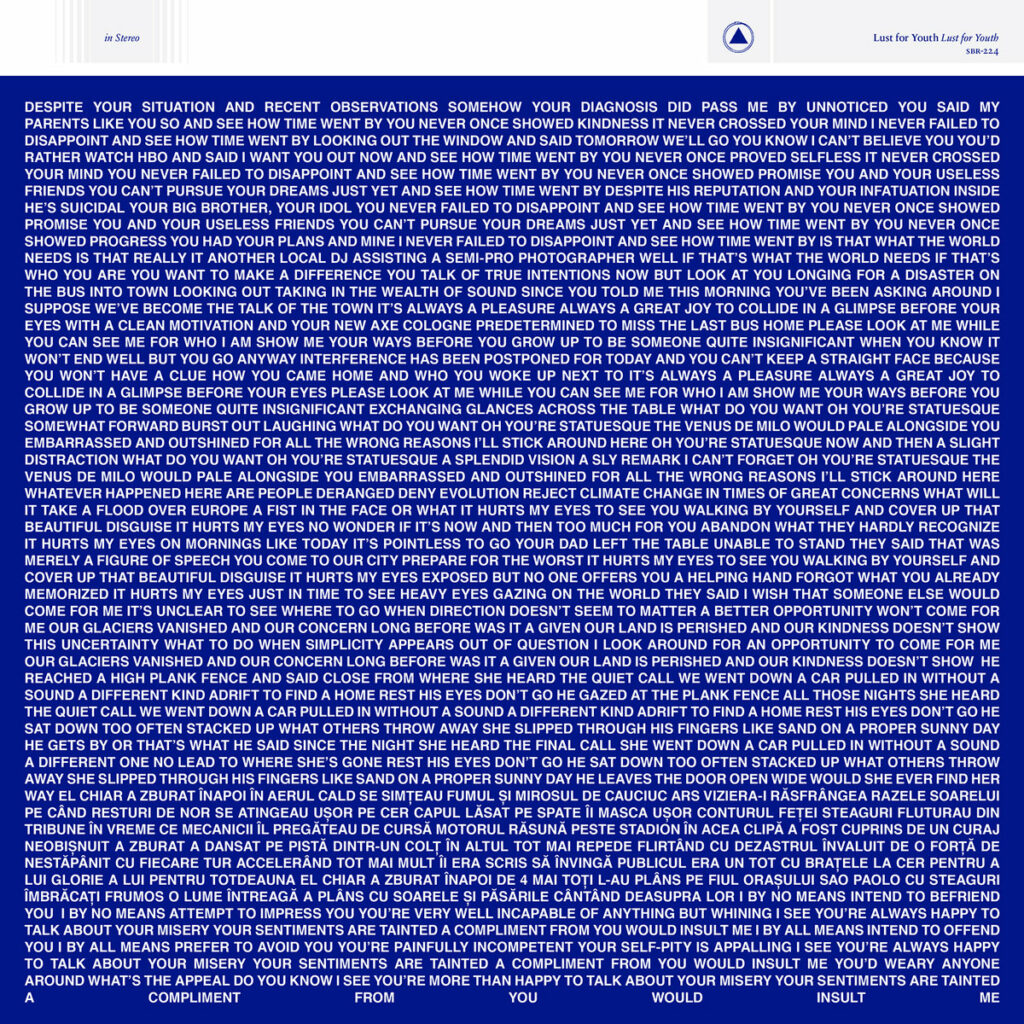 10 Iris – Six
Iris made a splashy return in 2019 with their sixth studio album. It's still firmly rooted in synthpop, but there's a lot of guitar on here that gives some of the songs an alt-rock feel. My favorite tracks are the songs in which Andrew Sega's synths do something unexpected, like those stabbing noises that punctuate "Third Strike," and the songs in which Reagan Jones just goes for it with a hooky chorus, like on "Take the Pain." On "Silent," he wails, "I won't be silent anymore." Jones' lyrics can sometimes feel so vague I'm not sure what he's singing about, but honestly I'd listen to that voice sing the alphabet.
Best tracks: Take the Pain, Pure White Snow, Third Strike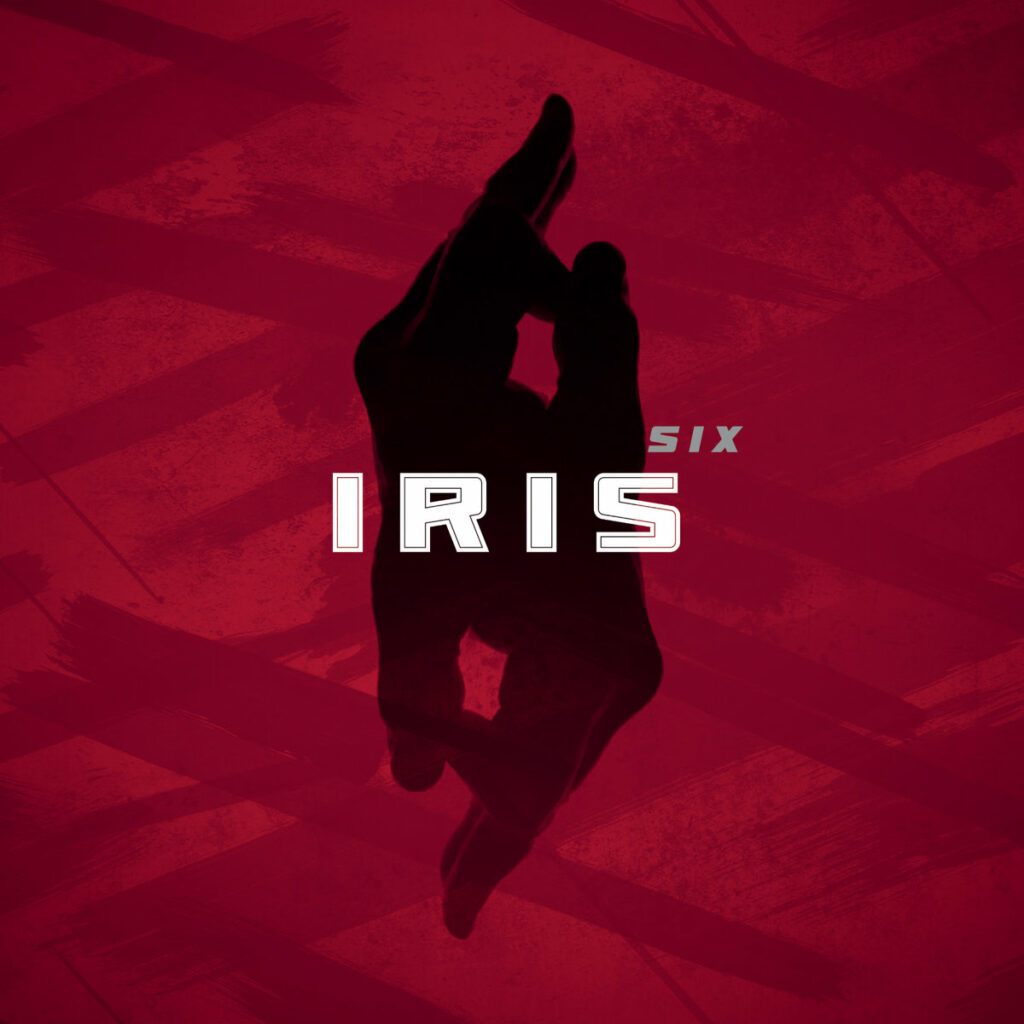 9 Drab Majesty – Modern Mirror
It toook me a while to really digest the latest Drab Majesty album, Modern Mirror, probably because they don't do big hook-laden choruses the way some of their contemporaries do, like say Cold Cave. Their songs also blend in elements of shoegaze that make them feel hazy and dream-like. But after a few solid listens, these songs really work their way into your brain. "Ellipsis," for instance, is a fascinating essay about modern communication — it is literally about staring at the ellipsis on your phone while waiting for someone to finish writing a message.
Best tracks: The Other Side, Ellipsis, Long Division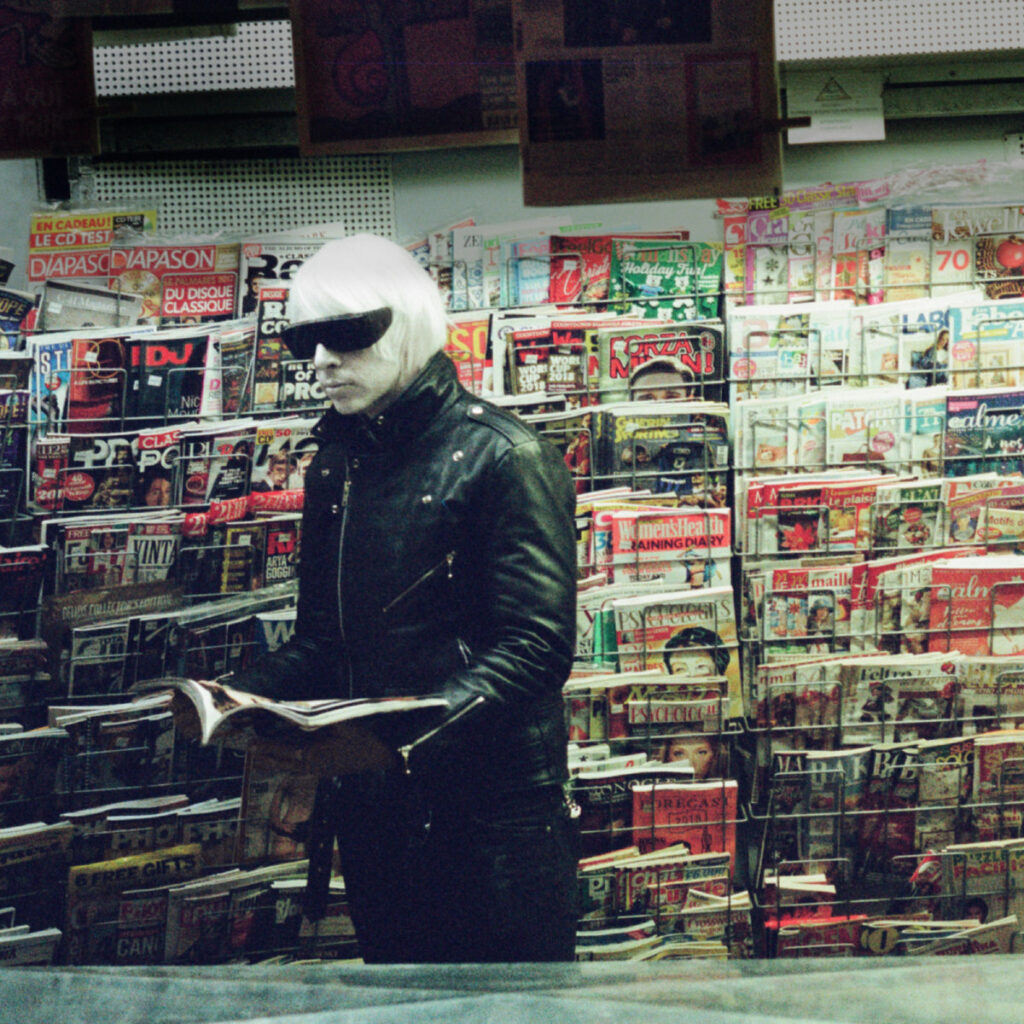 8 Boy Harsher – Careful
What a fucking year Boy Harsher had. Their 2015 track "Pain" has become a mainstay on DJ setlists, and they were profiled by none other than NPR just a week before the release of their second album, Careful. They've become the de facto leaders of the EBM revival by taking it in new directions with the sensual sounds and drawling vocals of singer Jae Matthews. It's nearly impossible to pick a favorite cut from the album. When Matthews lets out those little high-pitched screams on songs like "Come Closer" and "Fate," it rachets up the energy. But slower, contemplative tracks like "Face the Fire" make you feel like you're driving along a lonely road in the dark.
Best tracks: Come Closer, Face the Fire, LA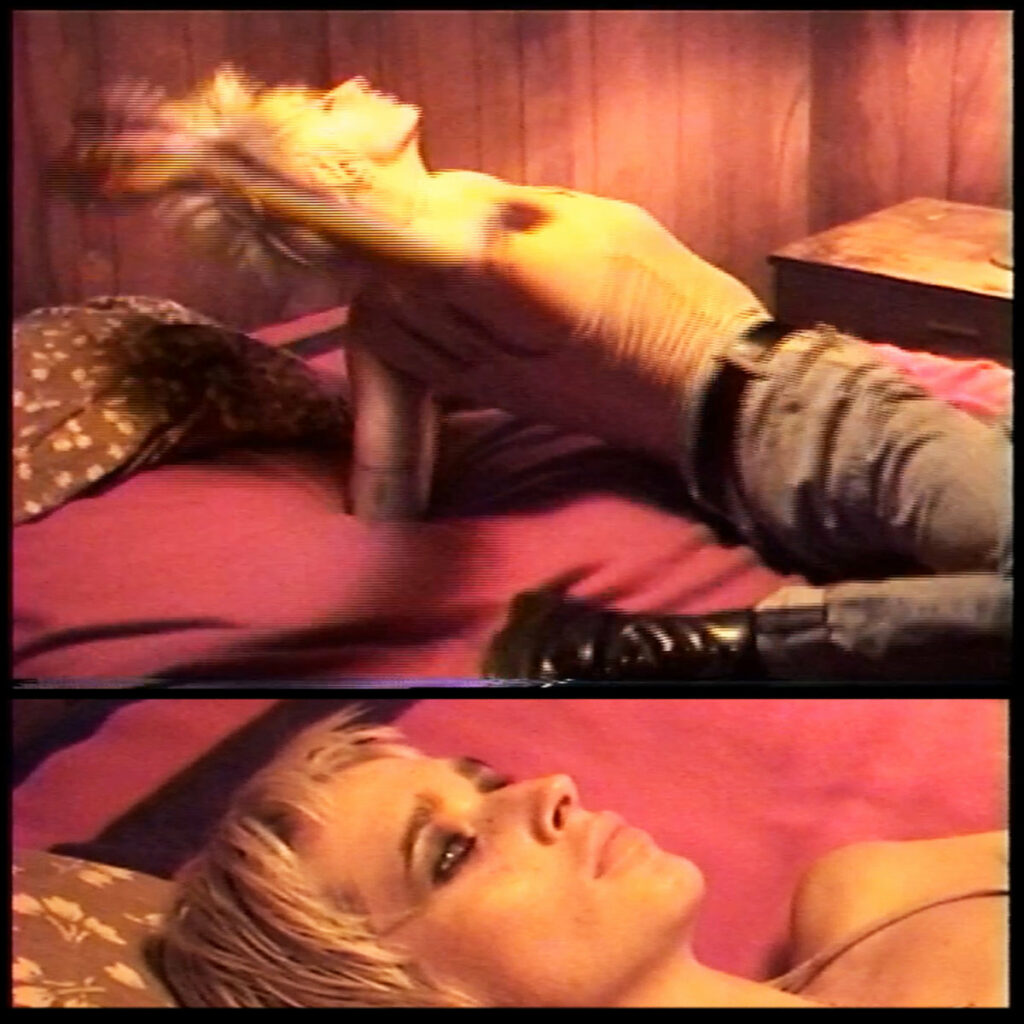 7 Null Device – Line of Sight
Null Device makes genre-bending synthpop that includes elements of electro, post-punk, world music, and certainly other influences I'm missing. Just listen to those glitchy electronics on the thrilling first track "Run." There are male and female lead vocals and all sorts of harmonies courtesy of singers Eric Oehler and Jill Sheridan (they're like the Fleetwood Mac of the synth scene), a massive epic-sounding chorus on "And I Fall" (that includes Oehler's Klack bandmate Matt Fanale), and even Persian and Indian percussion. In the hands of these master song crafters, it all comes together brilliantly.
Best tracks: And I Fall, So Bizarre, Run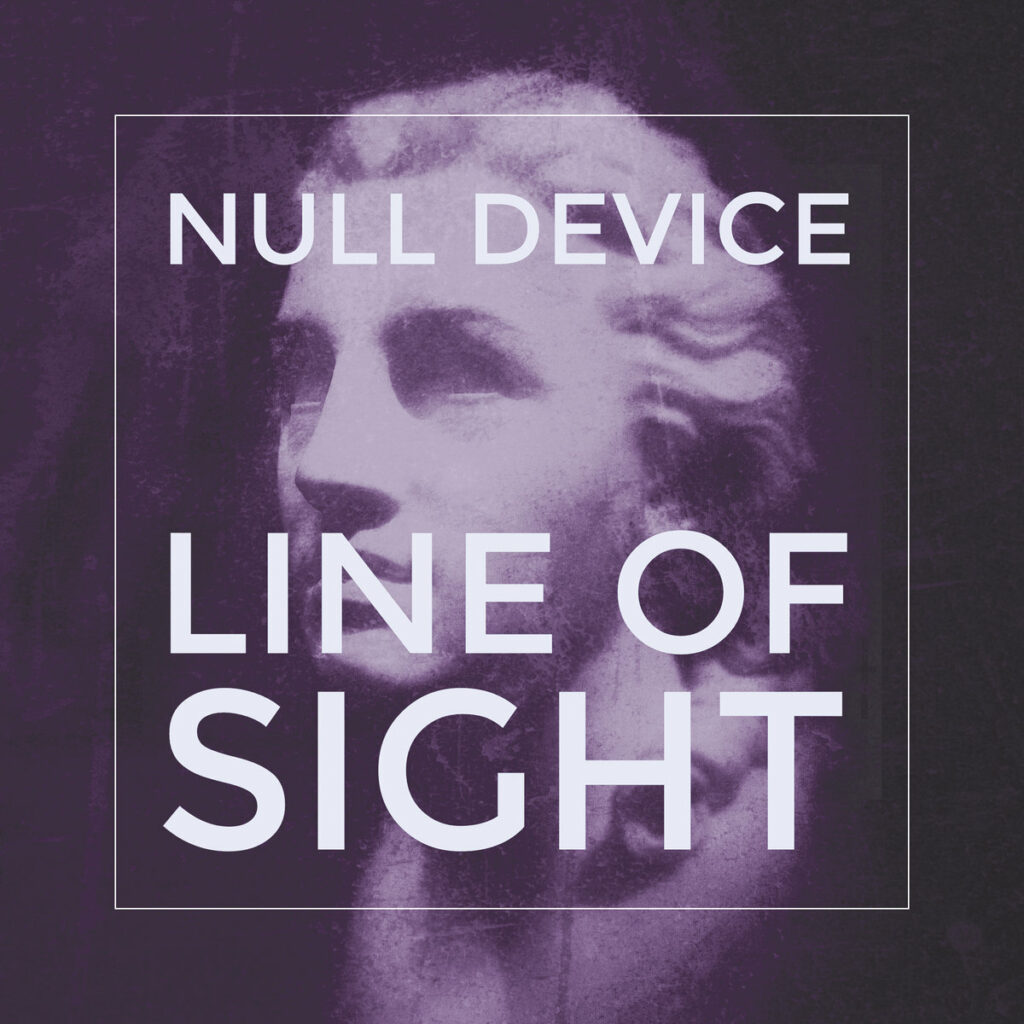 6 Grendel – Ascending the Abyss
Ascending the Abyss follows the threads of Grendel's last album, Age of the Disposable Body, ruminating about the uncertain times we live in. But it makes a sharp perspective change, coming at political issues from a deeply personal standpoint. On "Brace the Storm," JD Tucker sings the line, "As you lay here in my arms tonight, I'll be your shelter from the cold," which gives the project a newfound vulnerability and tenderness. There's also a bit of hope that wasn't apparent on the previous album. (Read my full review.)
Best tracks: Fire & Light, Caught in the Middle, Brace the Storm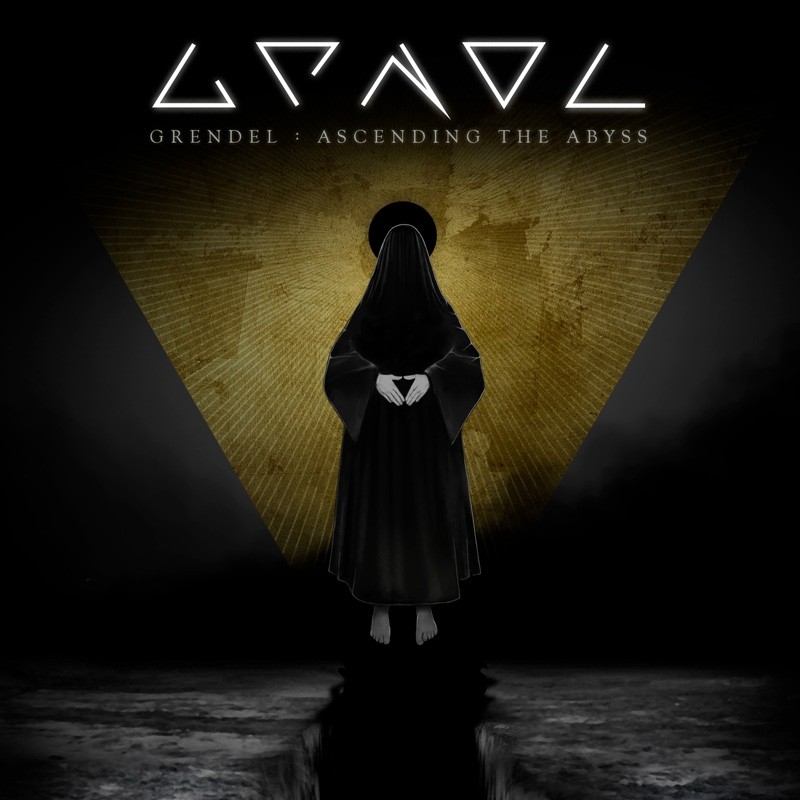 5 Mordelin – Preface
Dark synth duo Mordelin made their debut in 2019 with this EP, and what a release. Every track features mesmerizing synth work and beautiful melodies that contain both male and female vocals. "The Balance" is a deeply sensual track that kicks things off with clothing scattered on the bedroom floor, while "Into the Sea" offers a warning about conformity with lines like "We all march in unison. Some might say, we were almost born in uniform." On "Garden on the Terrace," singer/producer Pascal Carton lets the chorus absolutely rip with a stunning vocal delivery that will give you chills. If this is just the preface, I can't wait to hear what's next from these guys.
Best tracks: The Balance, Into the Sea, Garden on the Terrace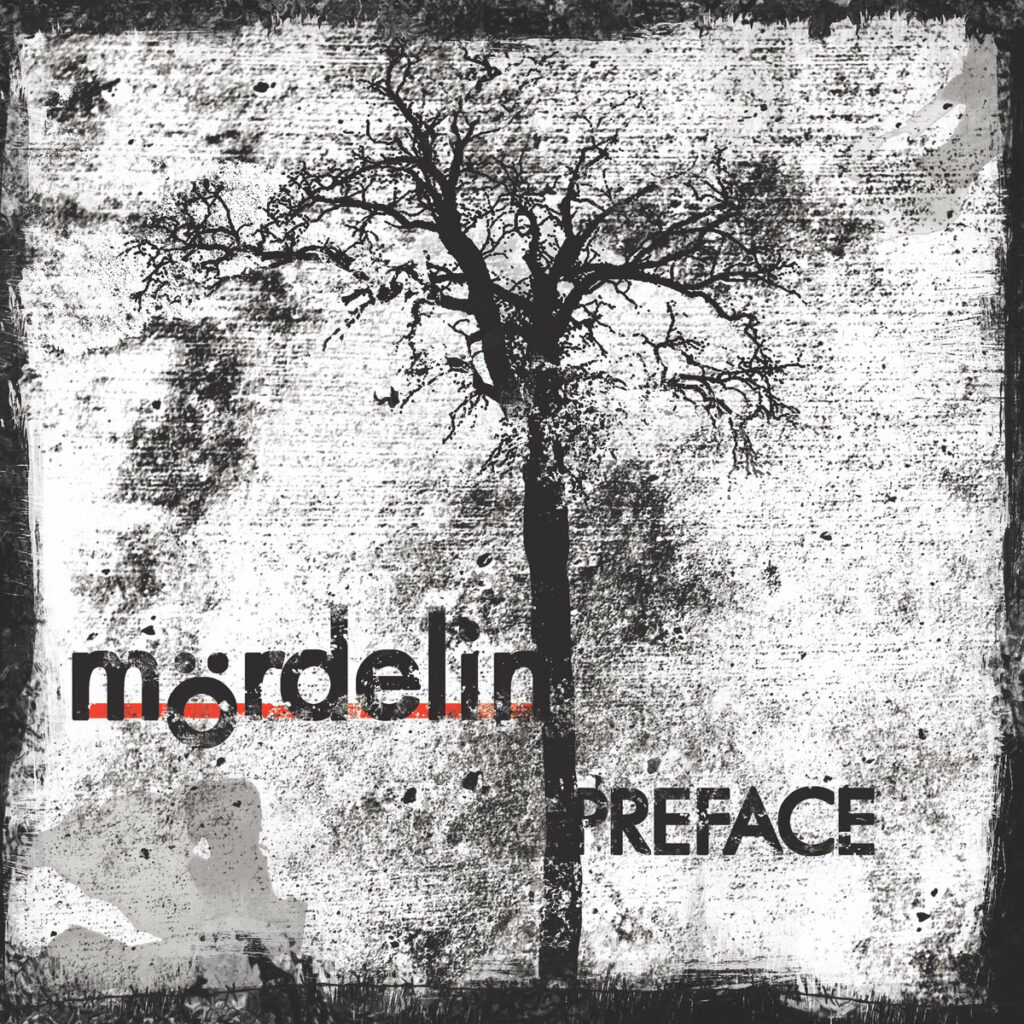 4 Unroyal – Mainstream
Unroyal is one of the year's best new arrivals on the scene, a Swedish synthpop duo who make timeless, polished, emotional music that recalls greats like OMD. The songs on Mainstream, their debut album, capture emotions we all experience. "I'm Still Insane" and "Something Stayed" cover heartache in vivid, new ways, while "Adulthood" contemplates watching your dreams fade as you grow older. The elegant synthlines seem deceptively simple — but there's great depth here and lyrics that are thoughtful and poetic. (Read my full review.)
Best tracks: Adulthood, I'm Still Insane, Something Stayed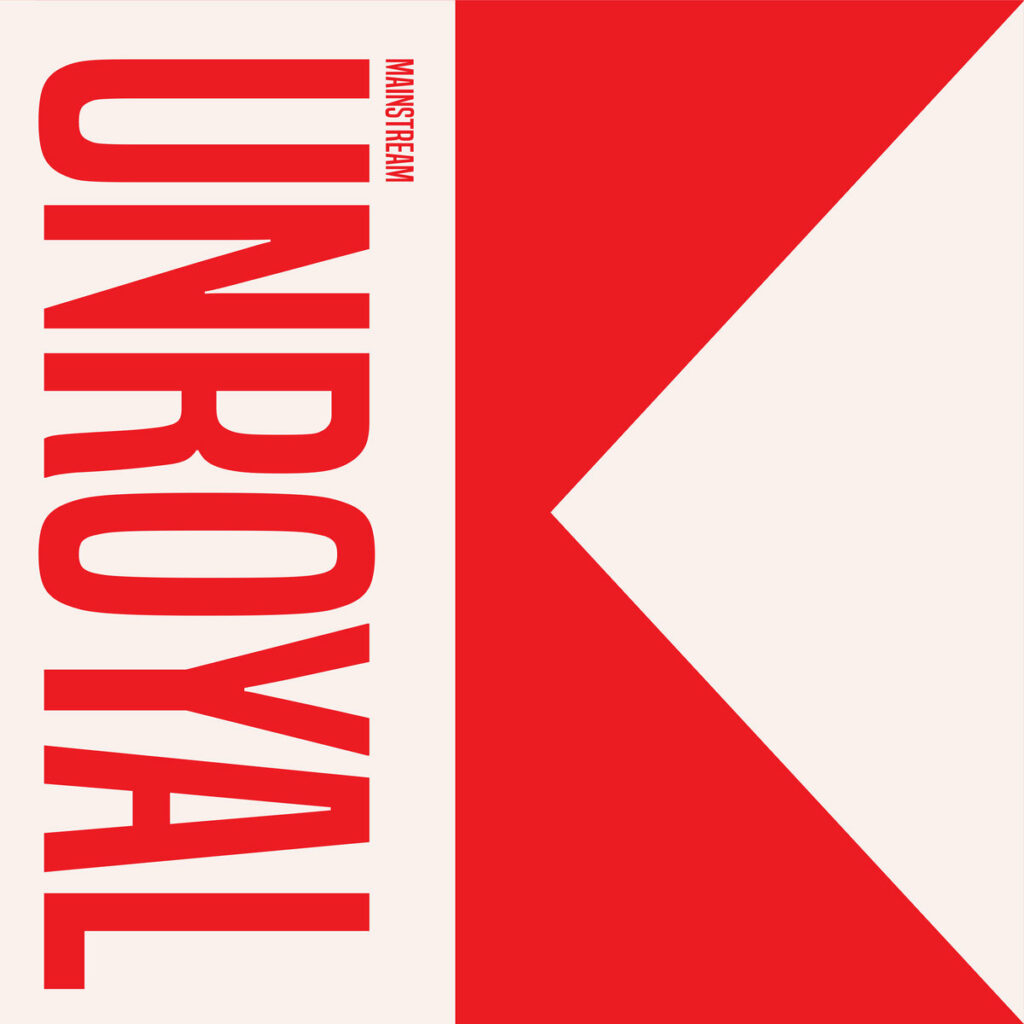 3 Wingtips – Exposure Therapy
Wingtips released their debut album, Exposure Therapy, at just the right time. Post-punk bands have embraced the synthesizer again, and darkwave is the dominant force in gothic-industrial nightlife. When it was released, the album was compared to The Cure's Disintegration, but that's only part of the story. Disintegration is a masterpiece of melancholy, but Wingtips amp up the energy with dance-friendly beats and throbbing synthlines that often overtake the guitars. It's a perfect brew.
Best tracks: After the Storm, The Eye that Follows Suit, Deaf Pursuit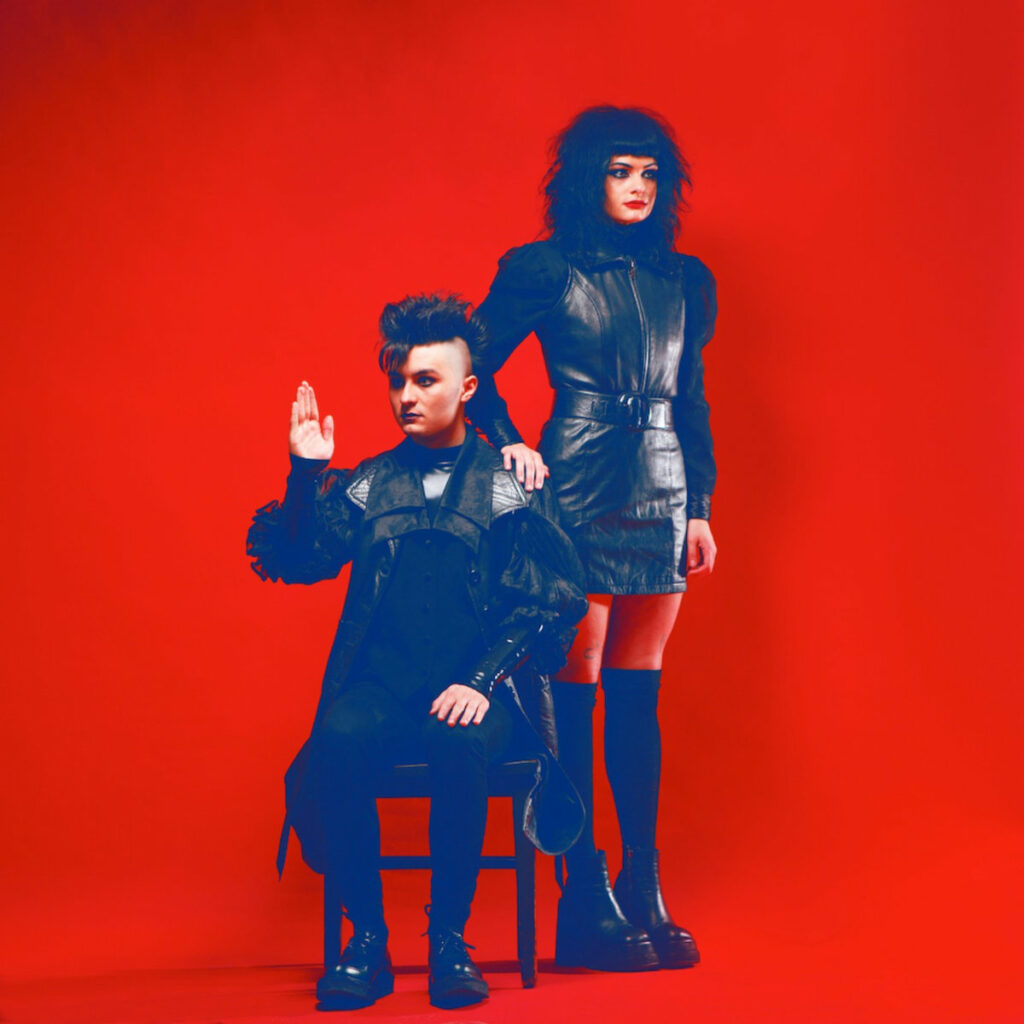 2 Agent Side Grinder – A/X
Synthpop is rooted in the '80s, so many of the albums on this list bare a strong resemblance to '80s music. Agent Side Grinder has done something incredible on their fourth studio album, A/X, that gives it a powerful edge. It's influenced by a defining aspect of the '80s, the Cold War. Somehow, every song on the album contributes to that sound and theme, imbuing tracks with news media samples about the Iron Curtain, sinister electronic beats that sound like knobs turning inside a nuclear factory, and clanking industrial percussion that ramps up the tension. There's even a weird Darth Vader-esque breathing motif on track 2 that furthers the album's us-vs-them anxiety.
Best tracks: Stripdown, Allin Sane (No. 2), In From the Cold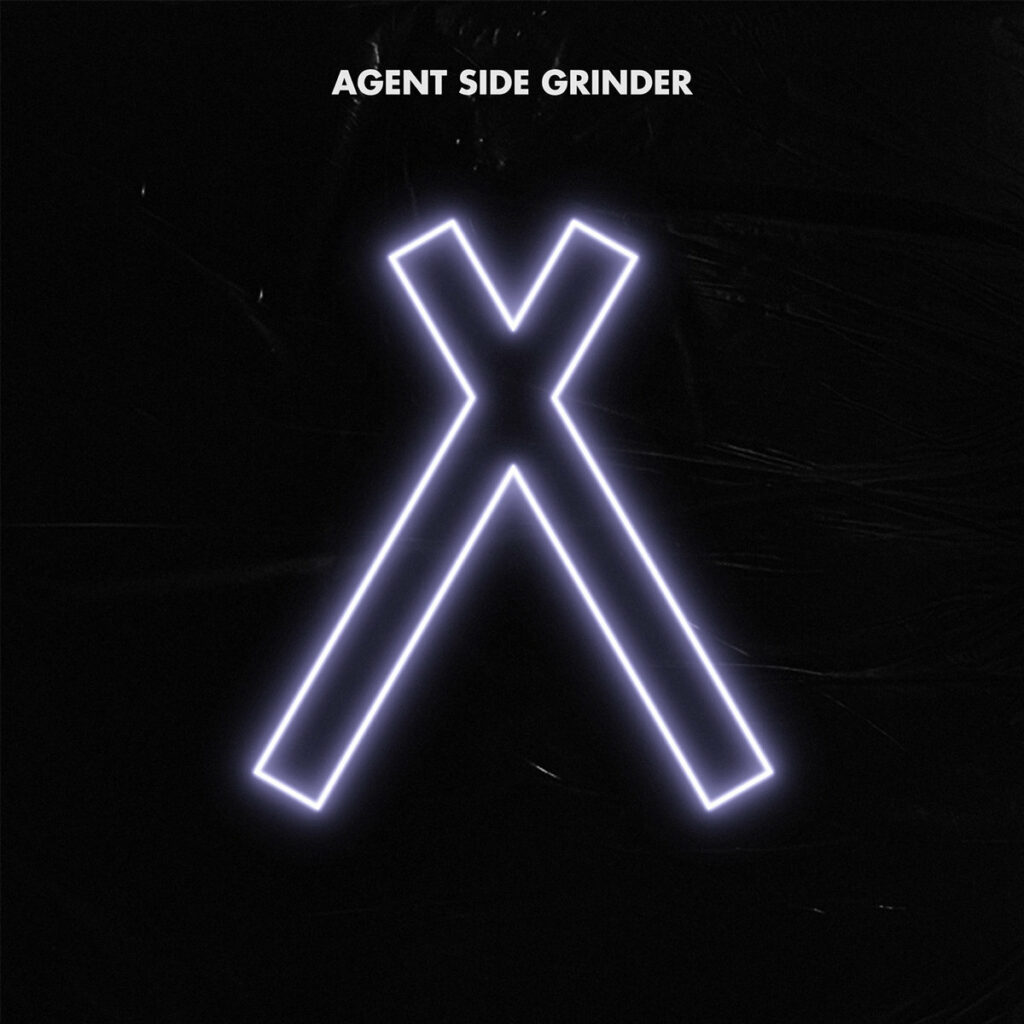 1 TR/ST – The Destroyer – 1
TR/ST's Robert Alfons has a bizarre, mesmerizing voice that sounds like he comes from another planet. It is a force of nature that can both suck you into a void and fill you with emotion, sometimes at the same time. The Destroyer is his third album, his most accessible one yet, and merely the first half of a two-part shame spiral about self destruction. The album follows a pretty strict pattern of switching back and forth between the weirdo, often nonsensical lyrics of his previous efforts to more straightforward pop songs that feature his natural singing voice. The highlights are many. "Gone" is a gorgeous synthpop number that's my song of the year. "Grouch" has a bubbling house groove that Alfons says was inspired by the Pet Shop Boys. "Control Me" is a deeply vulnerable and intimate ballad. And "Poorly Coward" is a noisy, melodic melange of reverbing synths, twinkling noises, and industrial clanks. There's simply not a bad track on here.
Best tracks: Gone, Grouch, Unbleached