UK synthpop duo Promenade Cinema has unveiled its sophomore album, Exit Guides, one week earlier than originally planned. It's one of the most anticipated albums of the year.
The new release date coincides with Bandcamp's plan to waive its revenue share for a full day to support artists during these difficult times. Many artists are losing crucial concert revenue due to the coronavirus pandemic.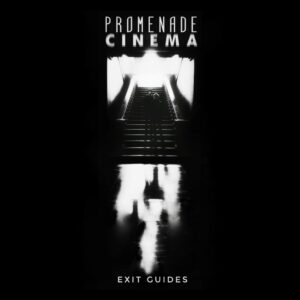 Exit Guides complete tracklisting
Promenade Cinema was steadily revealing the song titles on Exit Guides before they decided to release the album early. They made it to number five. The band sent me the remaining tracklisting:
The Arch House
Cold Fashion
Nothing Nouveau
Passions In The Back Room
Memoirs On Glass
She's An Art
After The Party, It's Over
Fading In The Arcade
We've already heard the first two tracks from the album: "The Arch House" and "Cold Fashion." They're both fantastic! You can find them here.